After a short break that seems like an eternity for the blog world, I'm back with pictures of my new dress...I'm sorry...My new favorite dress...!!!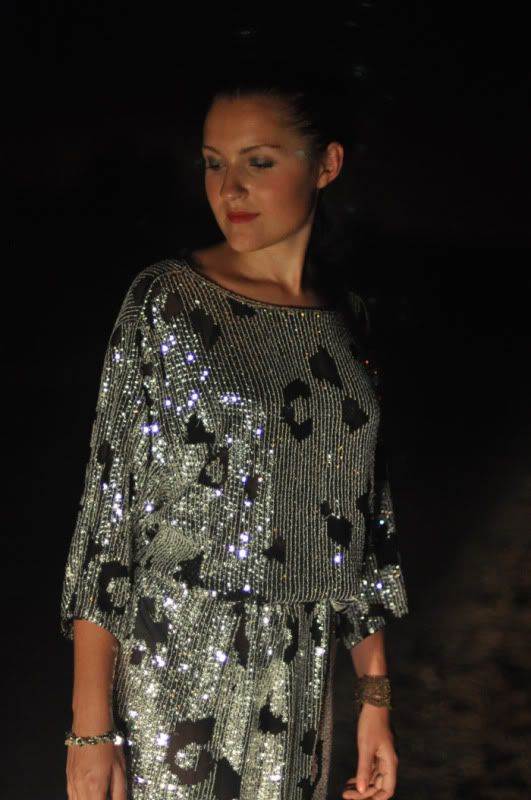 I bought it from Etsy.com and I just cannot believe my luck! It has every feature I was looking for in a sequined dress and it's one of the kind, because it's vintage and all the sequins are hand stitched !!! You cannot believe the amount of work someone put in this dress...Well now it is in a very appreciative hands!!! 
Me and the boyfriend decided that this dress requires a night photo shoot, although I can see how it is possible to make it more "day" appropriate with a grey cardi and a pair of flat boots... Maybe come fall I will show the toned down version of this dress, but right now it makes me feel festive and it sparkles!!!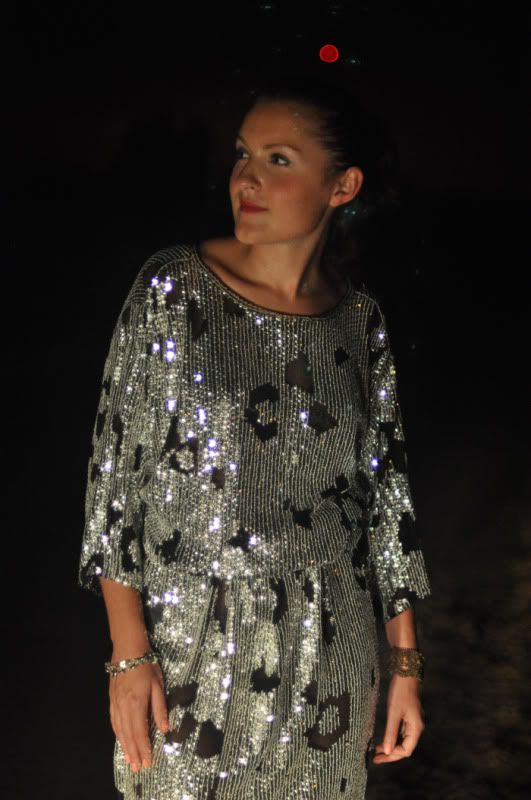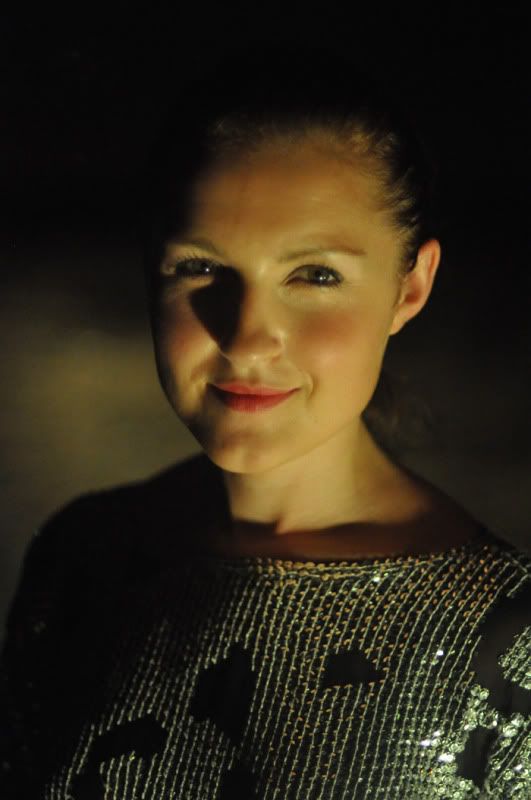 The shoes are also a new buy from Aldo. I have to say that it's my first pair of heels from this brand and I'm impressed with how comfortable they are! 
On a bit different note, I'm building my fall wardrobe right now and I mysteriously find myself returning to one color: black! I want everything and anything in black... Sleek, smart, fitted, that's what I want come fall... Maybe this is the returning student in me talking, but yes I do need some smart clothes for my school... 
I remember when I did my first degree I was considered a bit too fancy looking for my college and I didn't even wear heels or something that I would consider "out there", so I hope this time I will get a chance to go crazy with my outfits!!!
Time is running out and I have this ticking clock inside my head telling me "So much to do, so little time" but somehow this just makes me to slow down and freeze instead of being productive...So I'm racing against the clock!
Dress: Vintage from Etsy.com, shoes: Aldo
Have a great week everyone!!!
And thanks to my wonderful boyfriend for taking pictures!!!