I finally got the time for the blog, with everything going on, even the internet connection couldn't keep me in front of the laptop.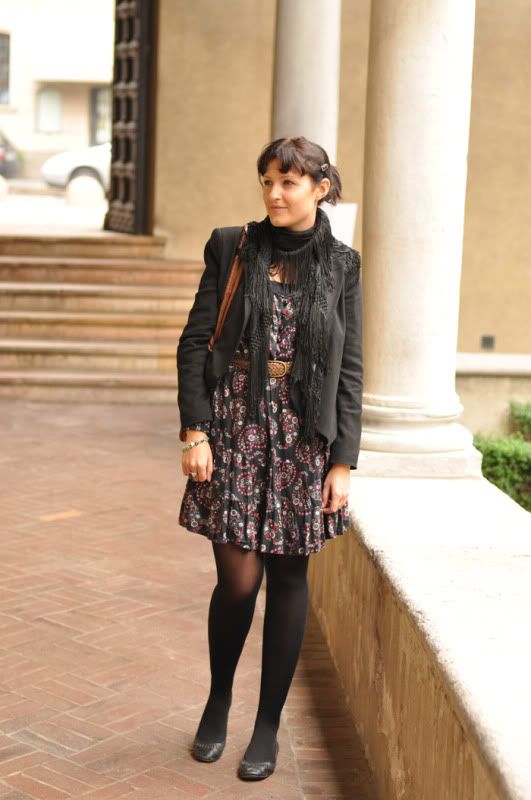 First things first: I'm looking for a place to live, while arranging some documents and walking all day long. Milan is beautiful, the weather is perfect right now and the only thing that bothers me is that I don't know the language...
I'm so sorry I didn't learn Italian earlier...that would make so many things much easier. But communication barrier aside, I'm having a great time...:)
About the clothes...Italian women are very elegant, they dress in basics and light colors and I love that. Now younger women and teenagers are more inspired by street and many wear studs and black etc...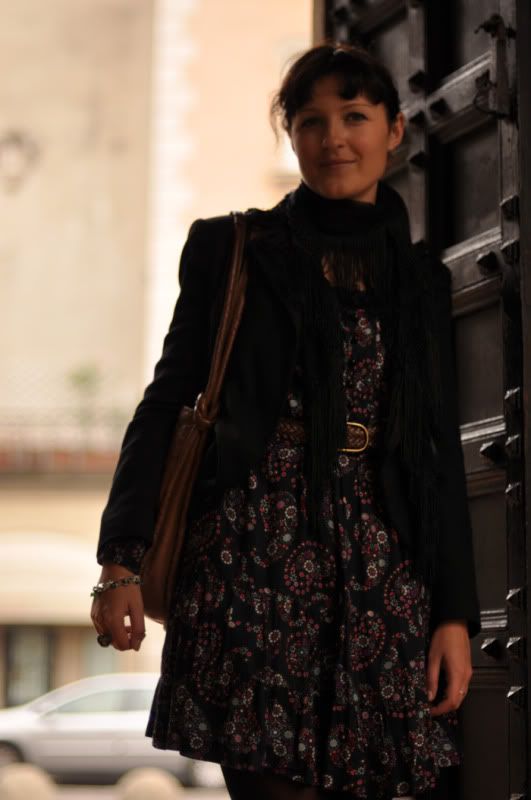 This outfit is a very simple one, but walking around Milan requires flats and layers because we're out all day long and even the most comfortable heels just won't do...
That's it for now, hope to start updating frequently when I finally find an apartment:)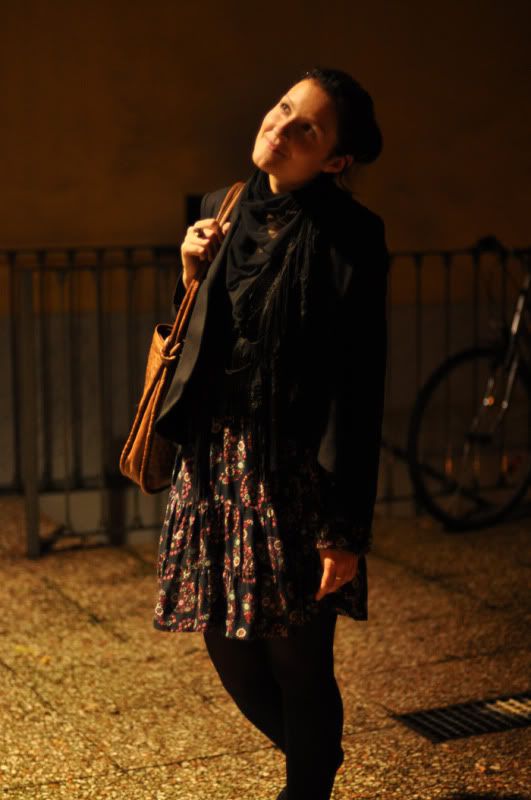 Dress and jacket: Zara, scarf: Dolce&Gabbana (secondhand), Shoes: Steve Madden, Bag: Vintage
Kisses!!!