Instead of sunny May, all we got for last couple of weeks were rainy days and grey skies in Milan.
But I am sure that my last month here will be sunny and bright, full with great times and friends.
So I am keeping up with the bright tones, feeling a bit tired of all the dark colors that I embraced this winter...The skirt is an old purchase, from Zara, and although I love it so much for the textures and the layers, I rarely wear it. Maybe because I feel it is too dressy but I guess in Milan I might feel different.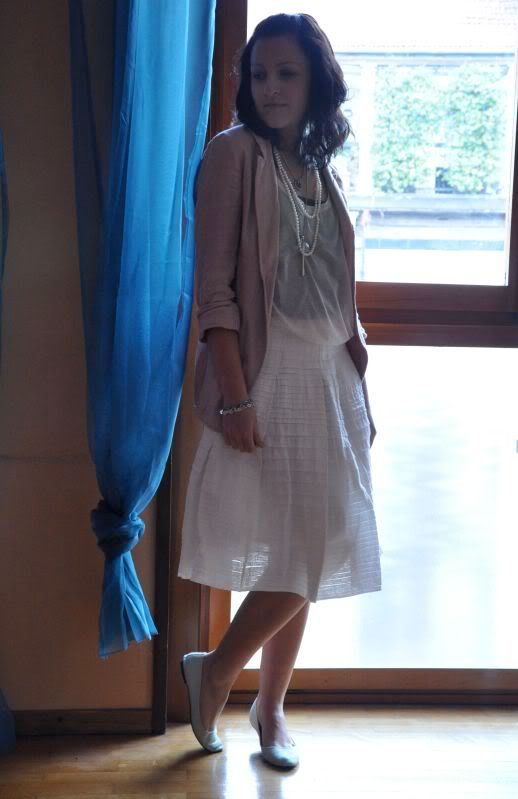 Short on time today, we're throwing a party at our place today, so must prepare everything for the feast (our friends will cook!) :)
Have a great week!
Kisses!