What a busy week I had! No time for gym or blog or even sleep...
The tasks are getting more serious and hard, and only 5 weeks left until the end of the year.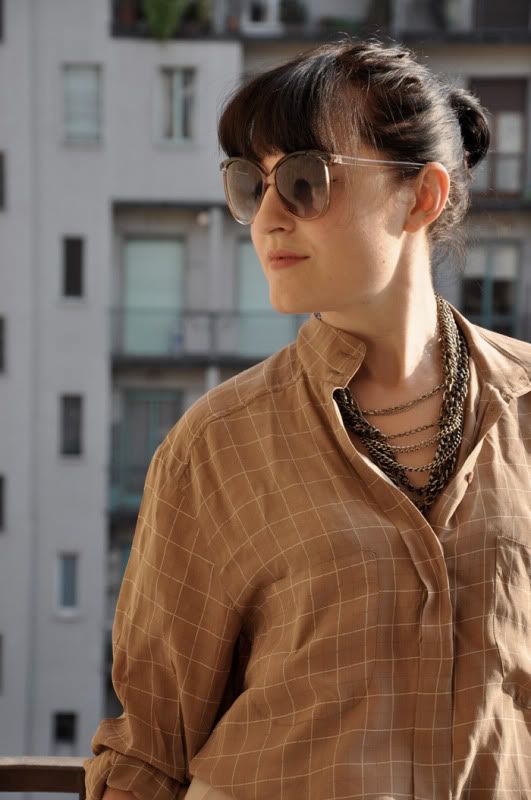 Many parties and apperetivos ahead and I'm going to savor all the time I have here. Meanwhile, some interesting plans came up concerning the next step, hopefully they will come through...
This outfit is perfect for spring, combining pastel colors with my new nude blouse that I found last month at the vintage fair for 10 euros. During the daytime it will probably be flats as those shoes are kind of impossible to wear for the whole day (but I still love them!). I still need to tan, which is kind of impossible with the weather right now and I'm not really into tanning salons (maybe a fake tan cream, it is healthier?)
Finally I have some spring oriented outfits pulled together, many channeling the more minimalistic look, mostly inspired by Stella McCartney/Celine/Chloe. I am still on the fence about the clogs but I definitely plan to purchase some floaty dresses...
Yesterday was a crazy day in Milan, a yacht exhibition in Naviglio and a truck parties/parade which passed through the entire city, leaving the streets looking as if they were a war zone. So the whole day was spent following the trucks, looking at the yachts and eating!