I've never been a blogger who posts regularly, but this time my absence was probably too long...Im sorry for that, but the reasons are good!
I started an internship, and I really enjoy it: meeting new people and learning a lot! However it leaves me very little time for myself and while trying to make the best of NY...well the blogging suffers. A lot...
But this weekend I spent in, partly because of my laziness and partly because of the rain, so we had some time to take pictures. My boyfriend had this idea for quite a long time so today we finally decided to execute it.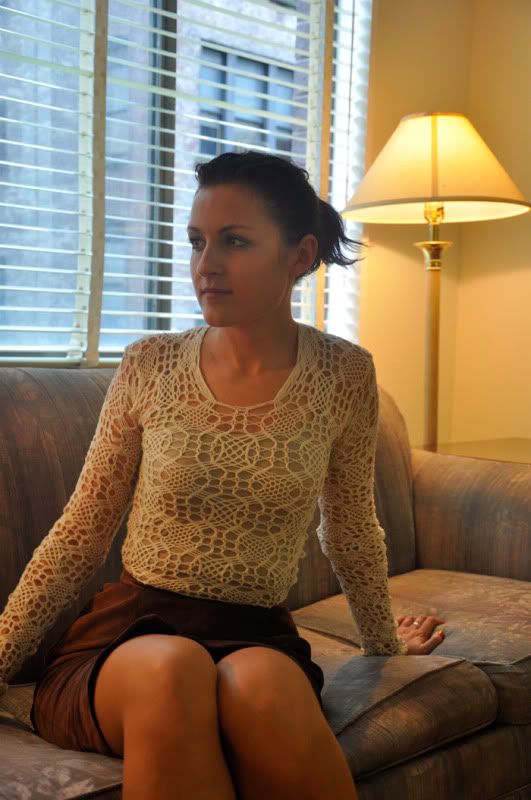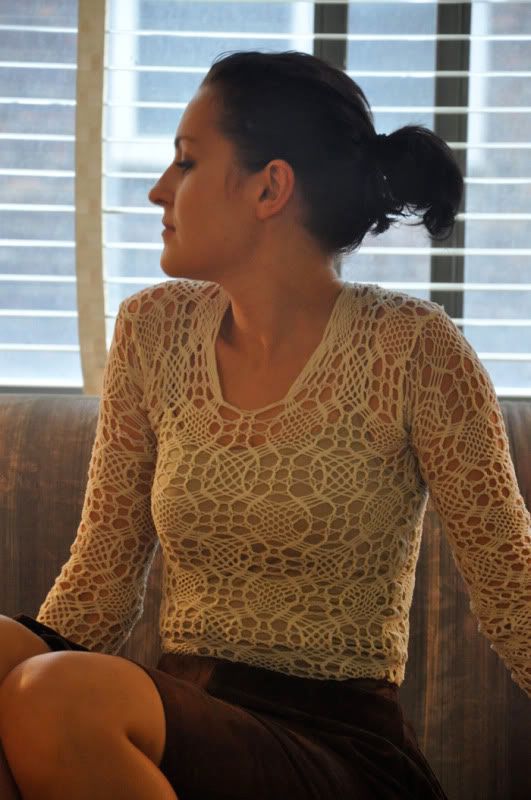 We don't really invest in the apartment we have now because it's ours only for a short period of time and since I was really sad leaving my apartment in Milan, where I worked really hard to make it feel cozy and nice, this time I didn't even bother, because we have to leave it in a few months...So we have all this old furniture and no curtains...It is kind of creepy and very unwelcoming but it was a great setting for our mini photo shoot and we had a lot of fun :) We also did another outfit which has more of a 50's vibe to it, you will see it soon!
About the clothes: I was contemplating on this Comme des Garcons body for a while. I bought it at corso Como 10 outlet in November last year, and still didn't wear it...I was already thinking of selling it, but decided to try it on with this leather skirt I bought on Etsy for 7$ and it suddenly worked! No way I'm letting go of it now!
My shoe collection is really limited in NY (mainly because of overweight problems but also because I just don't wear heels here) so these were the only pair that worked quite well...
Now that I found a proper skirt for this top, it will get a lot of wear, once the cooler weather arrives :)
Hopefully soon I will get on track and find a balance and time to post more...
Kisses!!!