Ever since I saw Chloe fall winter collections along with Prada, I fell in love with this preppy look and the knit on knit combination.
Knowing that I have the needed components in my wardrobe already (I of course wouldn't mind the Chloe set, but you gotta work with what you have...) I decided to give this look a try. I wish the sweater was a bit less bulky, so it doesn't rise above the belt, but I can live with it.
The look is very sober, and probably a bit mature and grown up, but these are the kind of looks I like this winter. I have yet to wear this combination outside. I simply forgot when I was in NY, and now it seems kind of inappropriate here in Israel. So it will have to wait until my next trip abroad...
Getting used to be back here is a bit tough, and being sick in bed for a week while we try to move to our new apartment in Tel Aviv and look for a new job doesn't help :) But I'm optimistic and sure things will work out just the way they should. Who knows, we might even adopt a kitten by the end of the month :)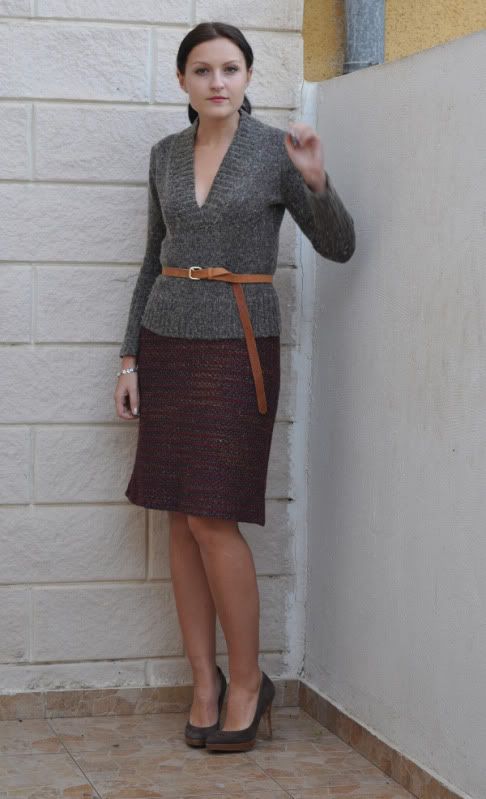 I've been after a sparkly nail polish for a while and have yet to find the perfect one, but yesterday I snapped and decided to buy the cheapest there is just to see if it fits me...well I kind of like it and it cheers me up when I look down on my nails! But I don't think you can see in the picture just HOW sparkly the nail polish is!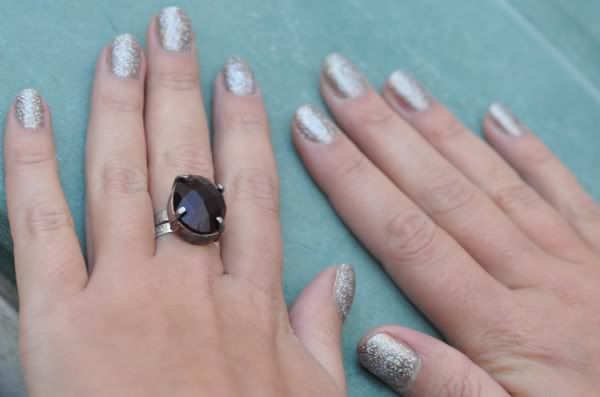 Sweater: Mango (very old), Skirt: vintage Yves Saint Laurent, belt: H&M, shoes: Steve Madden (old)
Have a great rest of the week!