It's a safe assumption that bold stripes will be everywhere this summer, thanks to Jil Sander and Prada. Being one of my favorite prints it is also safe to assume that I will be wearing lots of stripes come spring. Not sure what fashion gods will throw my way, but I already have a pretty serious collection in my closet: tops, dresses, cardigans etc...Now I need to start working on that silk t-shirts collection!
This
one would be perfect as well as
this
and
this
.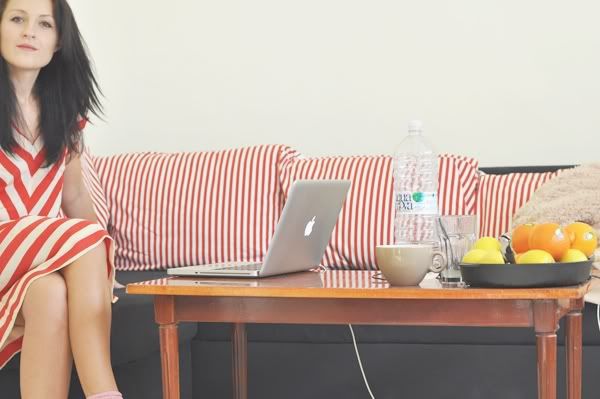 This particular vintage dress was a precious gift. It's a pure silk with an amazing cut. Unfortunately being alone and having some quality time with my camera's timer, my resources were limited. Next time I will show it in its' full glory: shoes and all, this time however I decided to concentrate on the matching furniture :)
Hope everyone is having a great week!
Kisses!