This week was somewhat productive, especially in the refurbishing area. I found some cheap and cool fabrics for the two armchairs we had in our place.
The pink couldn't be more "on trend", and every time I look at it I think of...the amazing Jil Sander skirt of course! So even if I won't be able to have it, I will always have the chair.
The outfit is somewhat simple: a simple black turtleneck and a vintage Valentino skirt (which is a part of a suit I found in NY, you can see the jacket
here
). Simple is what works for me these days. I didn't even want to add accessories. My printed dresses sadly hang in the closet and wait for me to favor them again.
Generally I'm deep into spring and I'm coveting so many things! Still I remind myself patience is the key and not everything I want will necessarily prove as a successful purchase.
Pardon me while I'm still trying to figure out how to take photos with timer...I probably will have to explore the tripod I have laying somewhere around the house...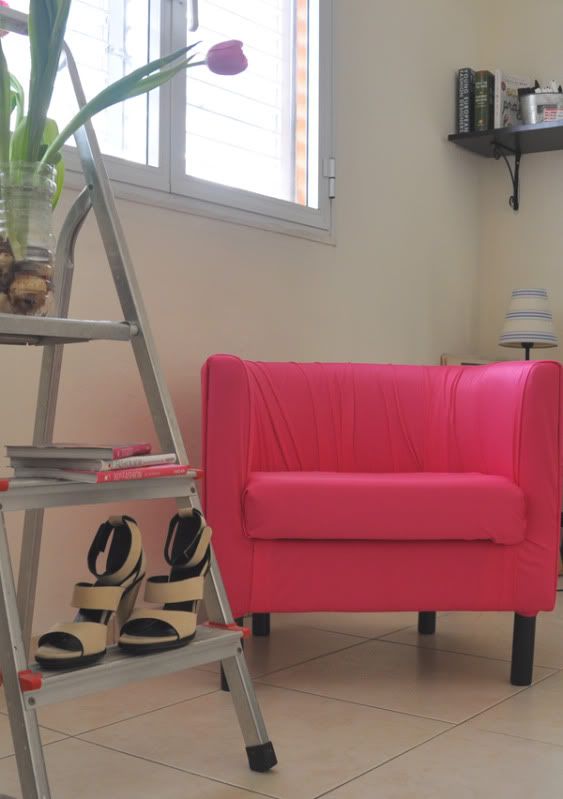 Have a great weekend!