I have to be honest: leopard prints were never my kind of print...Even more honest: I always thought that Russian girls and leopard prints are a big no no...(I'm Russian so I'm allowed :)) )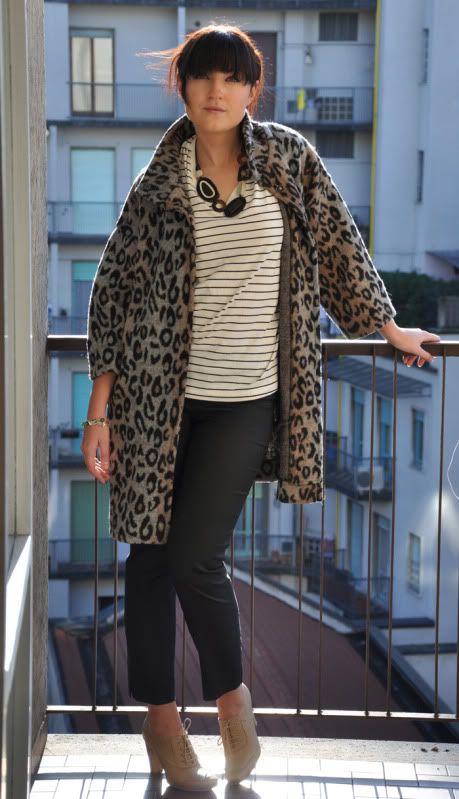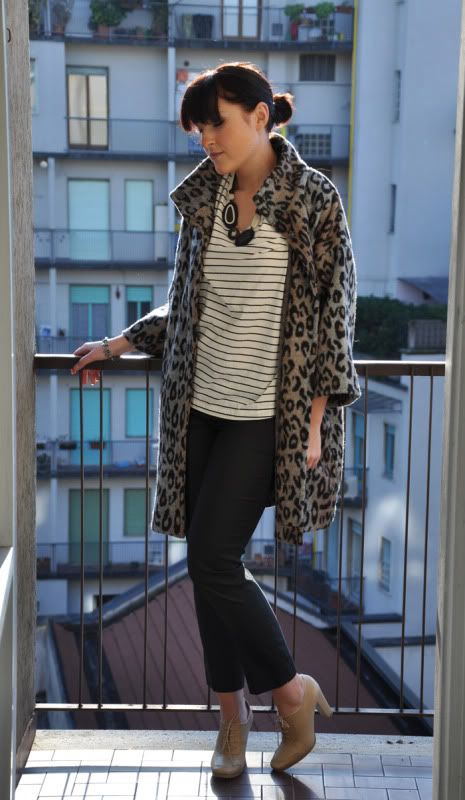 But then the leopard craze started, and I couldn't ignore it...So I decided to ignore my prejudice instead and bought a leopard coat from Zara. It isn't a great quality and honestly I only wore it out once...I'm still struggling with it :) But I'm learning how to combine it in quirkier outfits, to take it out of that context, because I just cannot pull that off :)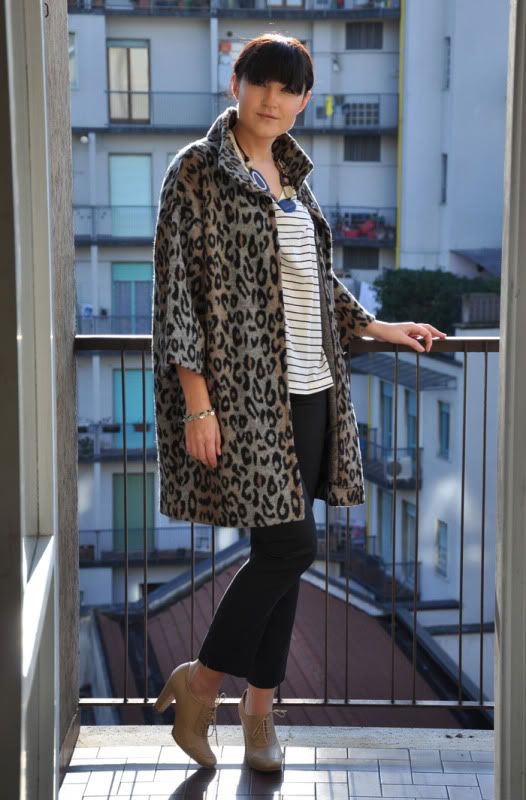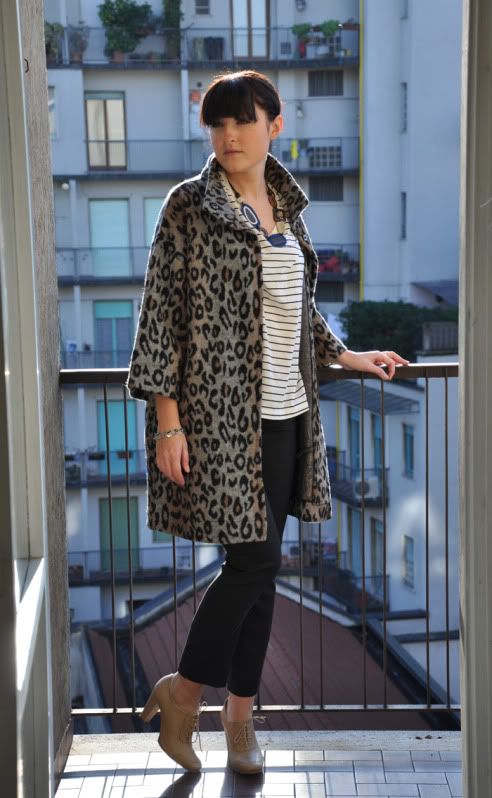 Other topics: I'm flooded with upcoming tests and presentations, and starting to feel the pressure of it all...And meanwhile Milan is getting its Christmas lights and trees spread all over the streets, it's beautiful... I hope tomorrow I will get a chance to go out and take some photos for our friends and the blog...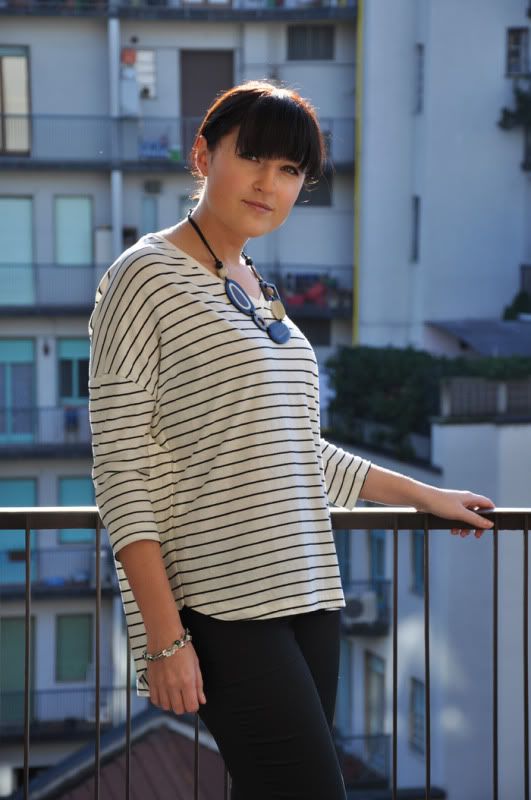 Today it was a sunny day, and even my pale complexion looked much better and healthier...after years of sunshine my pale Siberian roots are coming back to life (not that I was so tan to begin with) :)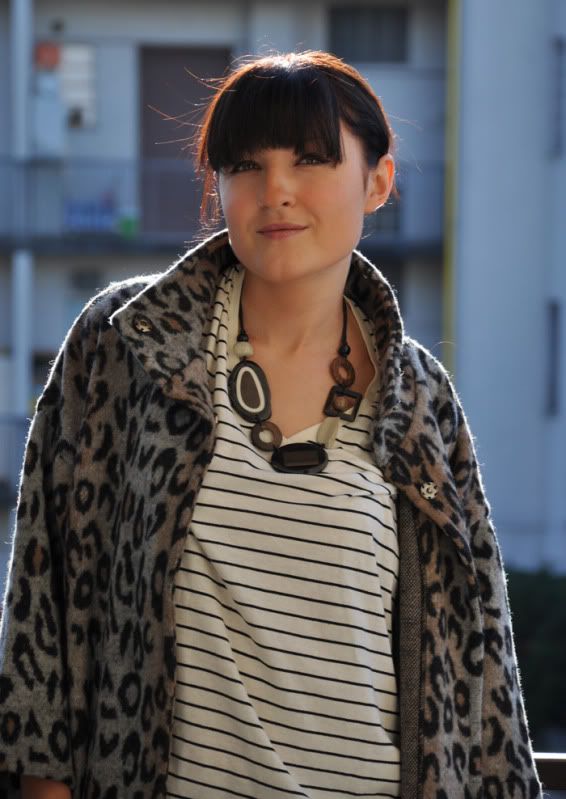 And to the outfit: Coat: Zara, T-shirt: H&M, pants: Honigman, Necklace: Castro, Shoes: Sartore Paris.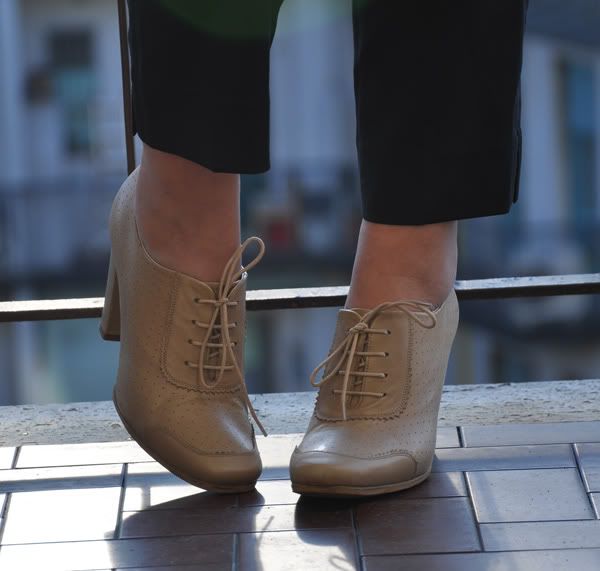 Kisses!