Unfortunately I didn't have time to walk around the city and take pictures, but after the test week, I will have more time and surely will do so :)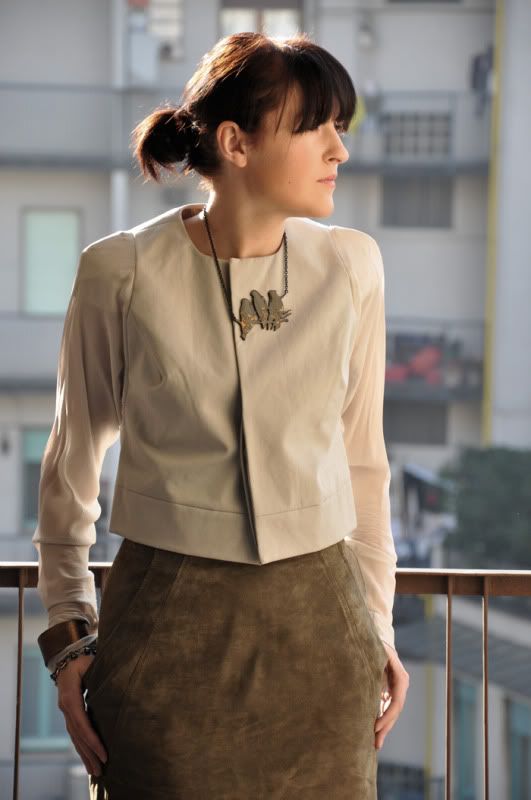 In addition to being very beautiful, Milan's streets can be very dangerous, to our shoes that is...In mere two months I managed to ruin two pairs of great booties and so I desperately needed a new pair. For couple of weeks I wasn't sure how to replace the losses...I couldn't decide if it should be one good pair or two simpler pairs...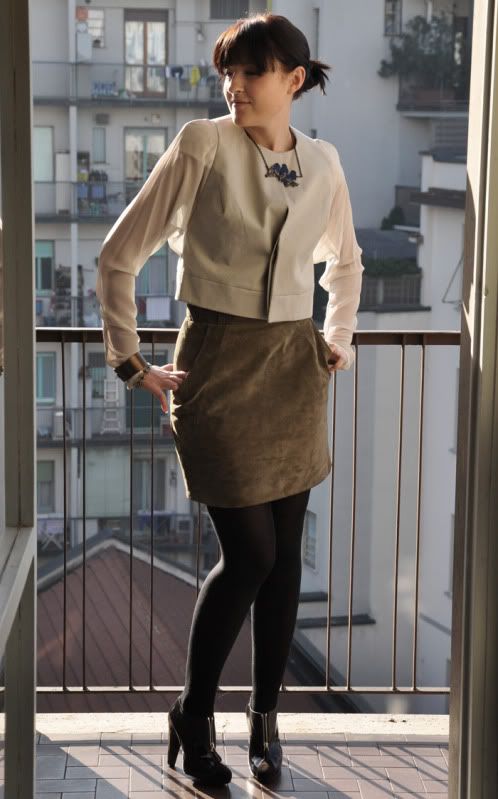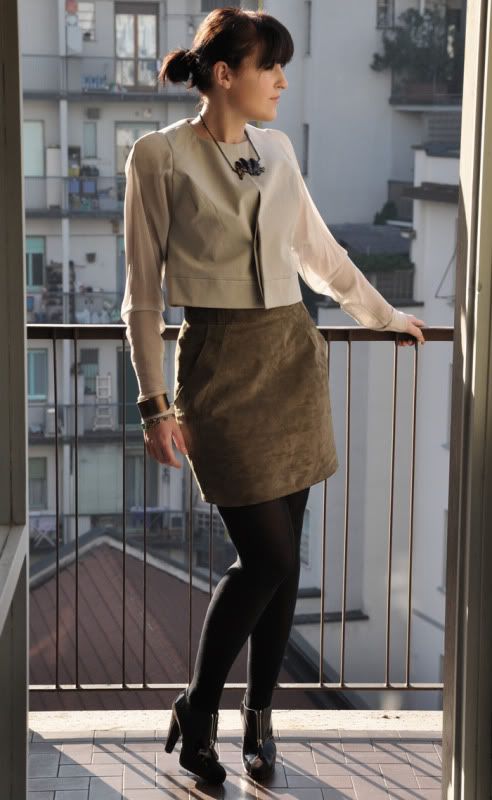 The decision came with a help from a friend who advised me to get one very nice pair, and then maybe find another pair when sales start in some highstreet stores...
So I received these Balenciaga booties today and I couldn't be happier about them. The color is a dark chocolate brown with suede and patent leather combined together and a cool zipper in the front of the shoe...From now on I will have to watch where I walk...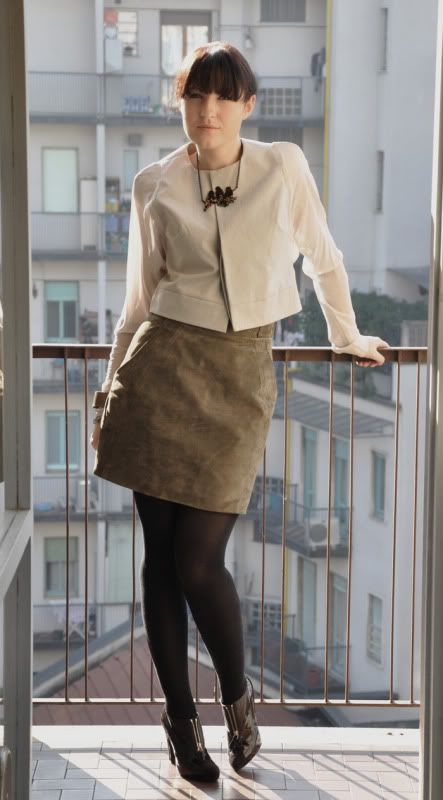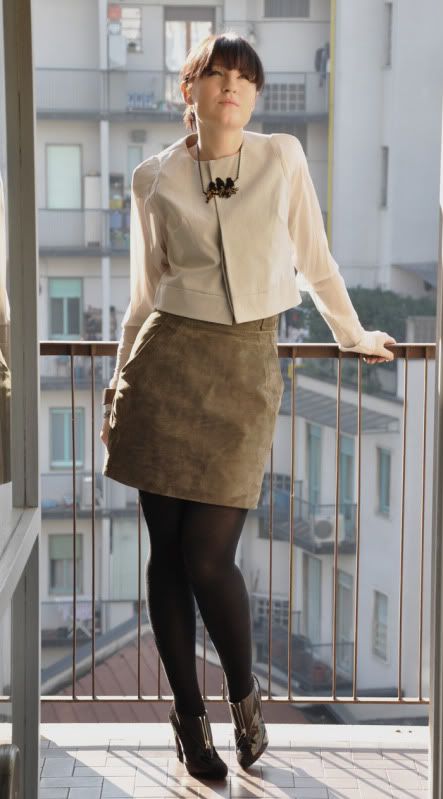 Another garment (Which I bought quite a while ago in NY) is this jacket, I'm only starting to explore it, but it seems like a very versatile piece that I will enjoy for years. The stiff cut combined with sheer fluid sleeves makes it very a very special piece.
I also want to share these two articles I was featured in: One for "AT" magazine, where I'm talking about shoes along with other bloggers: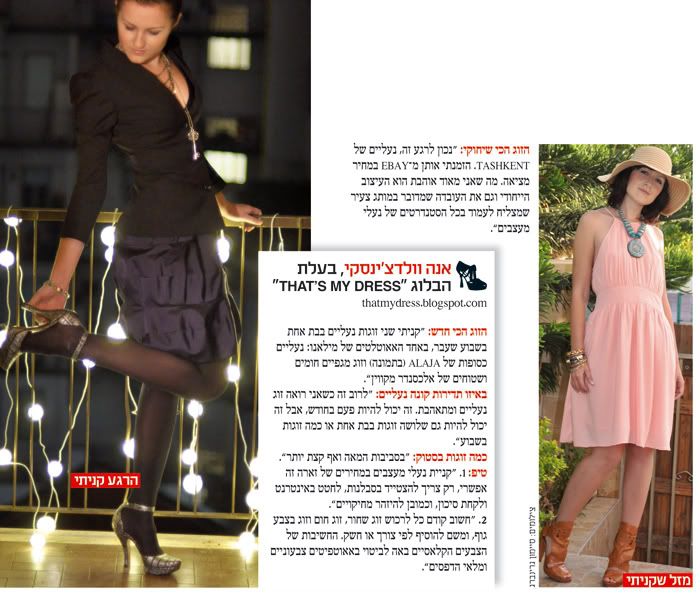 The second one is for Cosmopolitan Romania, where I'm featured along with some of my favorite bloggers around the world.
You can read the english version on Roxana's (Who created this article)
blog
.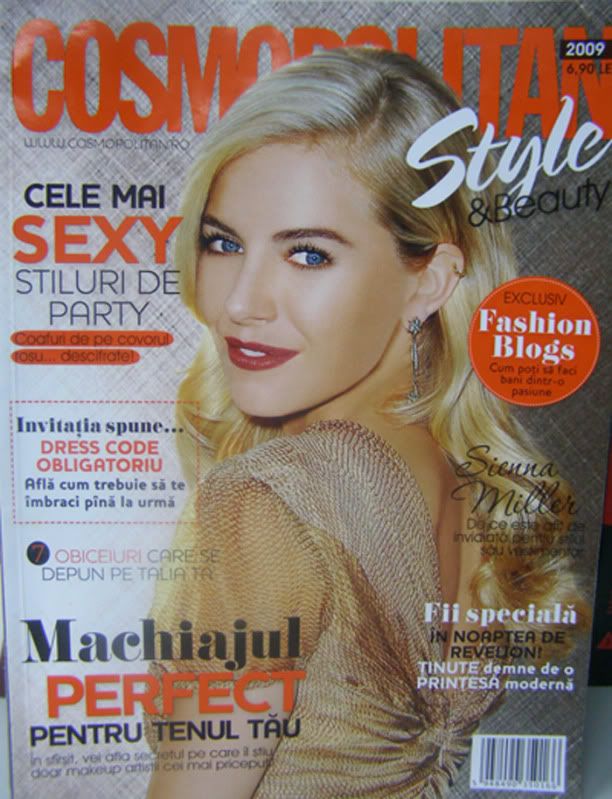 So I that's it for now, Have a great weekend!
Jacket: Rick Owens, Shoes: Balenciaga, Skirt: H&M, Necklace: Castro