Two days ago, I packed all my things, left my sweet little apartment near the Sempione park and took a flight from Milan to New York.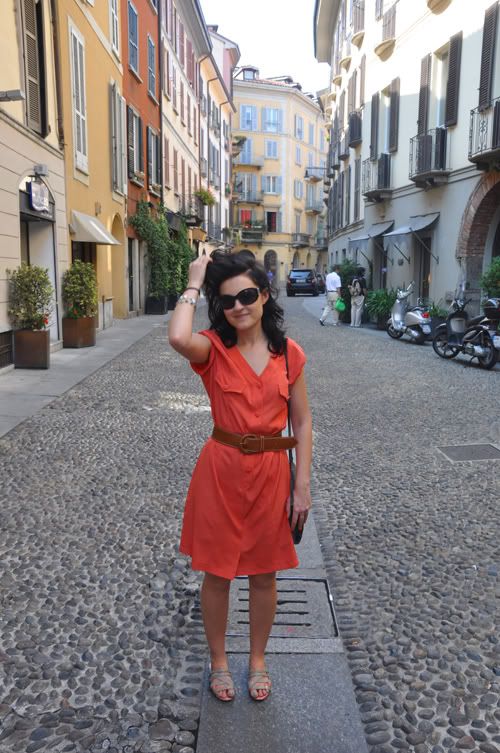 I still can't believe that my Marangoni days are over along with my days as a student in Milan. The whole shift happened quite fast and I still have a huge suitcase waiting for me in there (I brought too many clothes there)...I am sure will be missing Milan, the streets, the pizza, the gelato, proscuitto, mozzarella, prosecco ...you get the point :) But mostly I will (and already am) miss my dear friends and the crazy times we had together...
The next couple of months I will be spending in New York, trying to meet some interesting people, enjoying good food and everything else the city has to offer...If you're here, write me, I will be happy to meet :)
The photos are taken last week on my birthday at one of my favorite streets in Milan, via Madonnina, it is right next to the Marc by Marc Jacobs shop and it is picturesque and beautiful...The dress is 10 euro vintage find at the monthly vintage fair and is one of my favorites this summer...
Well that's about it, more updates coming soon...