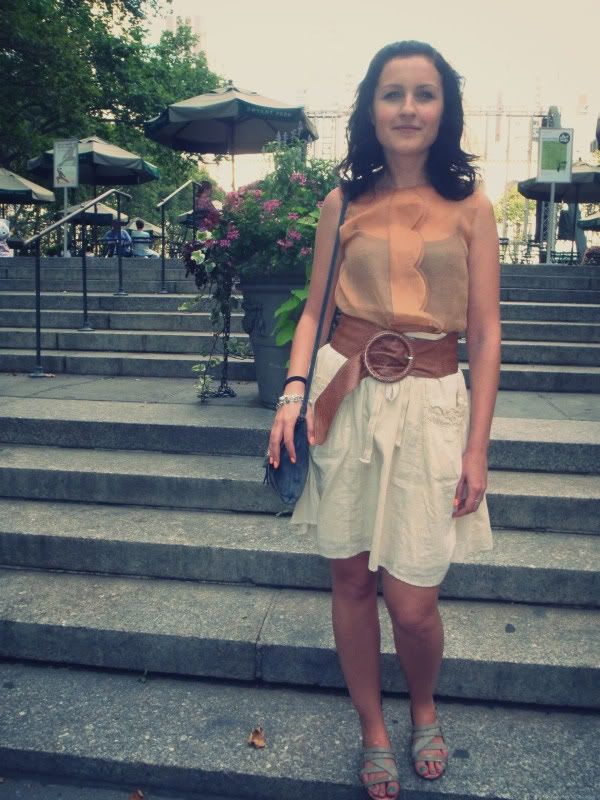 This picture was taken a few weeks ago at Bryant park. Im really excited that I will get to be in NY during the next fashion week (and one of my very good friends is coming, yayyyy!!!) Especially because I didn't get to enjoy the fashion week in Milan to the fullest. The 3 day schedule and my brother's wedding made it impossible to try to get into the shows or observe the fashion "crowd" from close.
I hope I will get the chance to do that in a few months here in New York.
What Im wearing here is one of my summer "uniforms". The Chloe blouse which I wore to death and a simple linen skirt I bought a couple of years ago were the perfect outfit for saturday spent shopping and walking around downtown.
Have a nice idea for the next post photos...have a great week!!!
Kisses!!!