So I still didn't figure out what this weather is all about, I'm all tights and layers so discovering that I have to get rid of those extra layers (and some extra weight I gained while eating burgers with bacon and not feeling it under all those layers in NY) is quite upsetting. Most of the time I literally feel overdressed style wise but underdressed when it comes to the number of garments I put on myself before I leave the house. As it turns out permanent weather changes are tricky!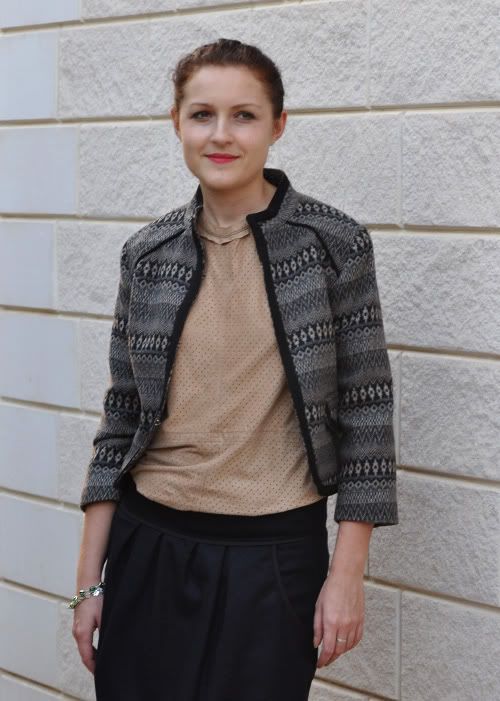 But it is cold enough for a jacket now, at least come evening, so I decided to use my old old Zara clothes (everything in this post is Zara, very boring of me!) in order to create something that is relevant for now. I'm still lusting after this amazing red coat they have on their website but I will probably have to suck it up...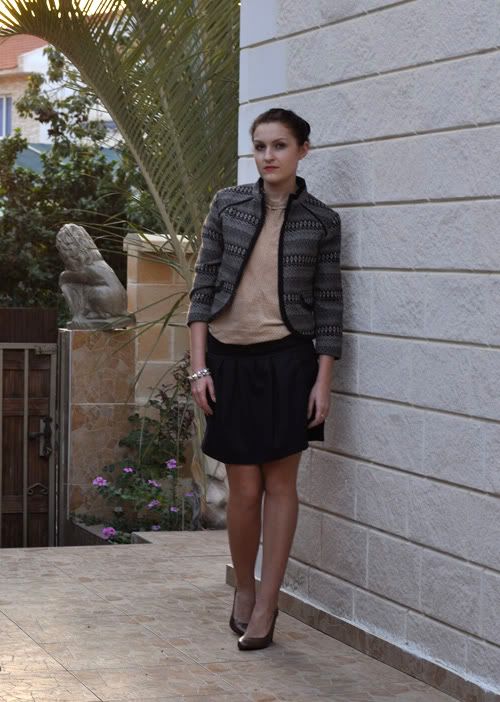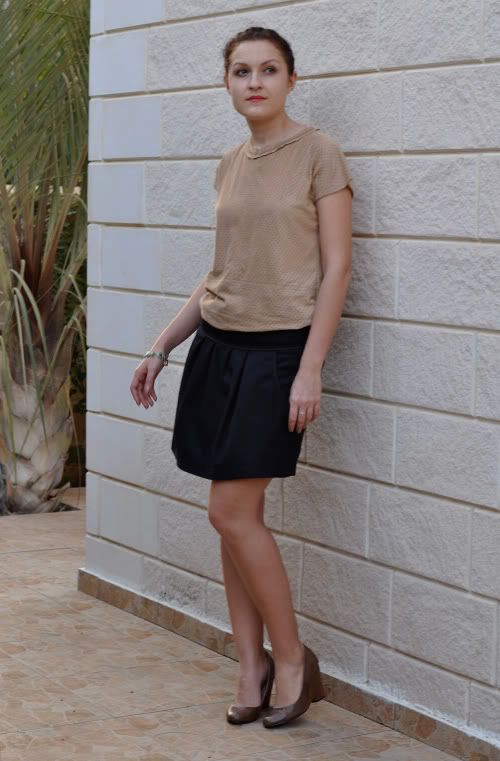 This skirt is too short for my current liking and I doubt it will be used too much without tights pared to it, but i liked how navy and the camel pairing together so nicely and creating somewhat a fresher look than my regular black skirt. Maybe I should look for a longer replacement.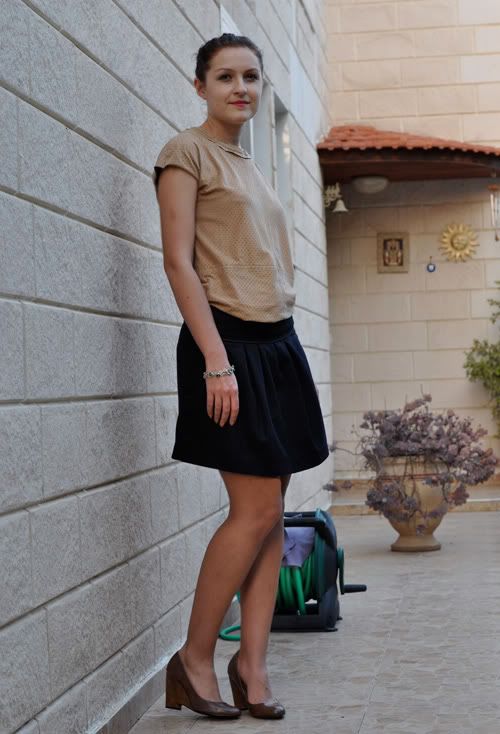 I feel like it's the right time to introduce some high red heels to my wardrobe...I believe this outfit would benefit from this addition, at least for night time...I'm thinking some Isabel Marant style pointy shoes?
Even though I can't do kitten heel (I feel my legs won't benefit a thing from this style) I would look for something a bit chunkier with the same concept. I wish they made
these
in red...
Pardon my tired face, still very very jet lagged !
P.S: my mom took pictures this time, isn't she great?! :)
Kisses!