Being the irresponsible shoe maniac that I am, I wasn't surprised when I discovered that i bought 4 pairs of shoes (amongst other things) in time period of 2 weeks...Which could be ok if I wasn't between jobs right now...so my credit card is hidden in a safe place until it will be ok to shop again...:)
Well, what's done is done and I can only enjoy the shoes because they will be a great staples for summer...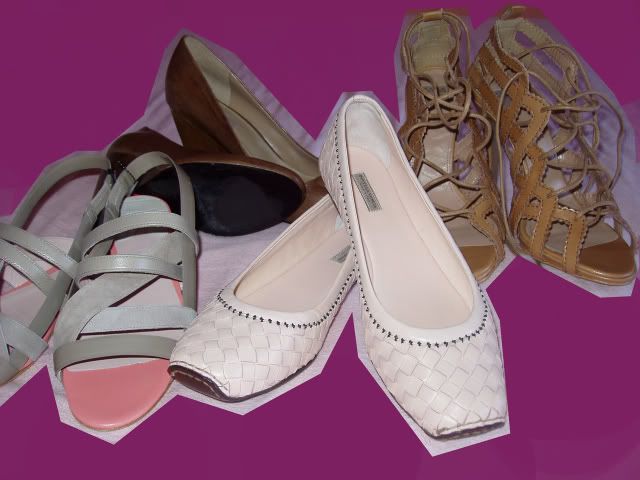 the first pair is Chloe sandals I bought on Net-a-Porter and already showed here, the second pair are the most gorgeous pair of flats from Bottega Veneta. I just love the soft leather and the shape of these shoes...and they feel like slippers on your feet...
After indulging in designer shoes, I turned to my main source of shoes, which is Zara of course. It seems like they get better every season or maybe it's just me being dizzy from all the spring collections. But I also found something great on sale...!
First pair is sandals with a very high heel and laces...it looks great and will be one of my "go to" pairs this summer.
The second pair is a pair of pumps with wooden platform. I just fell in love with the shape and the texture of the leather...again, very practical and actually comfy...and it cost me 150 shekels (less than 40$)..