Zara's website was updated not so long ago and I was ecstatic...The colors, the shapes, the SHOES!!!
I have to admit I wasn't that exited when I visited the store a couple of days ago but the website makes me want to pop to the store every day to see if something new has arrived!
I just love the shoes: the yellow and purple shoes that have the most amazing shape....the nude shoes with laces in the front, the black pair with the ankle bracelet...I have to have all of them!
And also the color palette of the clothes: the peaches and the nudes are amazing and also the color clashes of blues pinks reds etc... I'm planning to get the peach jacket, or even the peach suit (if it will make its' way to Israel), the purple bubble skirt...the peach/nude dress I guess I am that easy...:)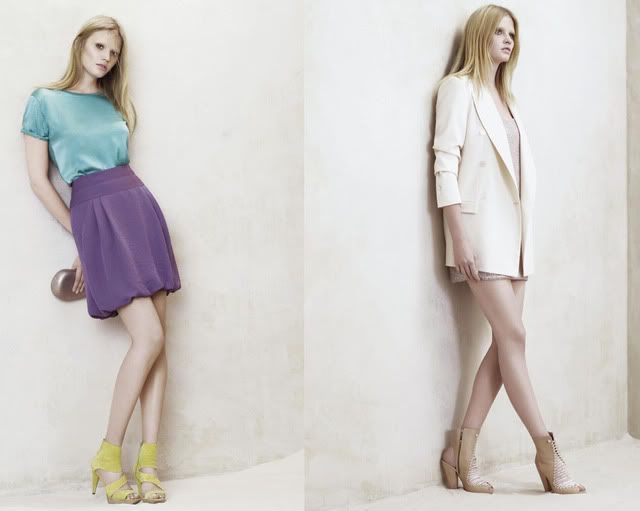 The pictures are from Zara.com