I'm sorry for my long absence from the blog, sometimes it's just so good to disconnect yourself from the virtual life and the social networks and enjoy some quality time with your real life friends and family.
We rented this wonderful villa near the lakes, with old furniture and antique china and silver...This was a great place to just sit together near the fireplace (a first for me) drinking (and lots of it) talking and just relaxing...It also reminded me that although I'm enjoy living in Italy, I do miss my friends and family, so I'm planning to make a short visit in April...
Anyway, my only photographer is back in Israel right now for at least one month, so I don't have any new photos and probably will struggle a bit in the next few weeks as well, but I have these photos which were taken before the holidays and didn't have a chance to post...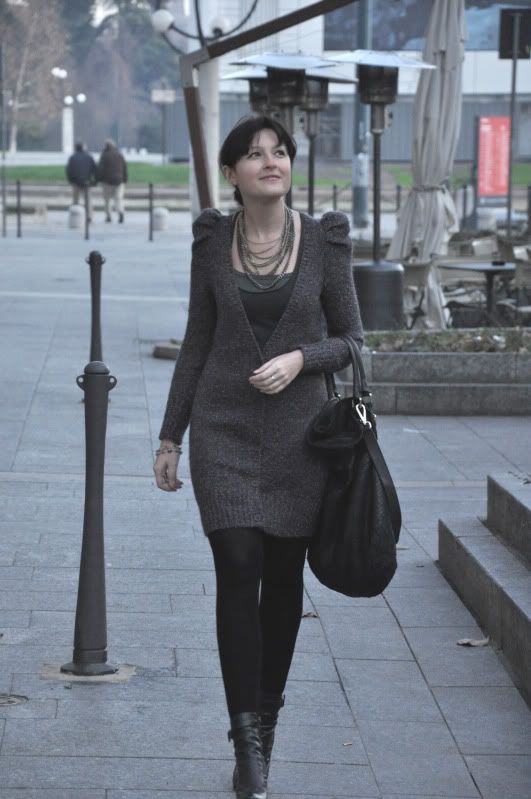 Mens' fashion week is just around the corner (I started to spot male models on the streets, you just notice them)and the fashion month is following, so I'm quite excited and hope to take some pictures to compensate the lack of mine...
The cardigan/dress is H&M and the booties are Mango (I since ruined them, the bag Max Mara...