I'm not entirely abandoning this blog, but the school is so intense and with combination of visits from the friends and my brother's wedding last week, and flew I cought for the whole week made it nearly impossible for me to update...
This year, unlike before, I am still undecided on my spring wardrobe. I still didn't go shoping or planned what kind of trends i wand to adopt for myself. Maybe it is the lack of sunny days and a cold weather? I don't know...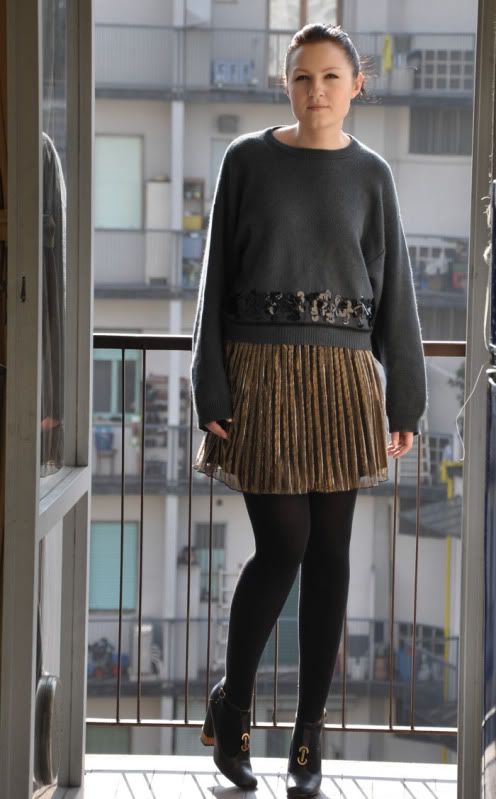 All of this didn't prevent me from buying a Zara skirt which looks very much like the skirt in Celine ads. Even though I am still not exited about spring fashion 2010 (I am however, waiting for spring and lighter outfits), this skirt will surely be one of my favorites this summer...

And I almost entirely missed the fashion week (but it was worth it!) visiting only the White fair which is a clothing fair where young labels get to show their goods.
This outfit is a combination of one of my favorite knits (vintage Sonya Rykiel) ana 5 euro skirt bough on sale at H&M. I
am not sure the skirt will get to be used a lot but I figured it is a good way to spice up the closet without spending too much...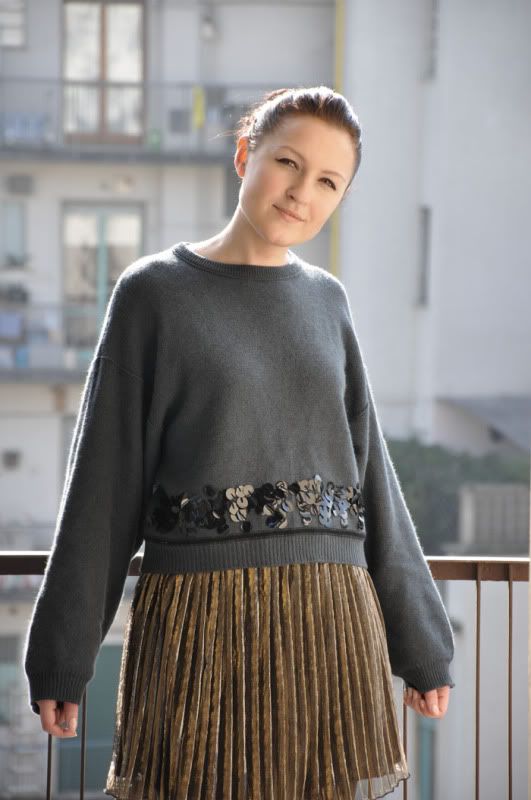 Hopefully I will get int my usual updating routine and have some time for the blog soon...Hopefully next post will be wedding pictures and Prague!
Kisses!