So here are some pics from the wedding as I promised...

The wedding took place in the beautiful Prague and it was a great setting for the wedding photos. We were quite an attraction at the central square, near the Astronomical clock, where the wedding took place! Still, it was intimate and truly great.
After the ceremony we drove around in a white limo, drinking champagne and stopping to take pictures, and after that had a good traditional dinner. We didn't even have a proffesional photographer, and all the photos are taken by my boyfriend.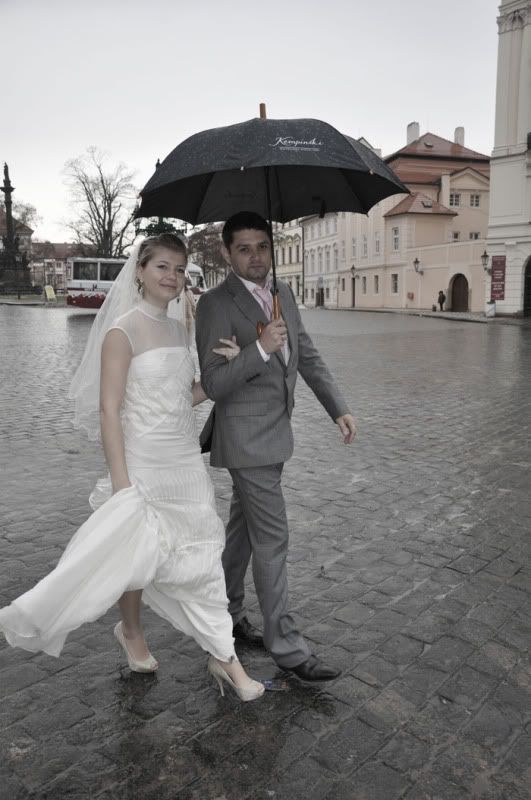 The bride wore an Alberta Ferretti, which we found on a great deal and the dress is so unique and made of pure silk.

I wore a Moschino dress and a vintage fake fur jacket. I didn't wear the sandals I was planning to wear, as it was too cold, but I am sure I will get an opportunity to wear them come summer...

From what I hear there might be a bigger party for friends in Israel, so I guess I need to look for another dress? :)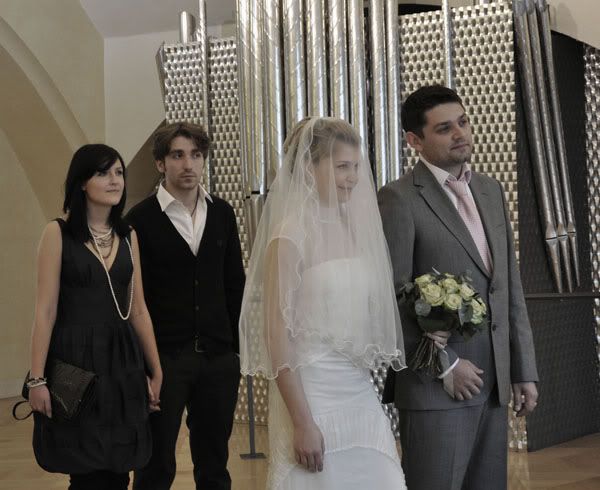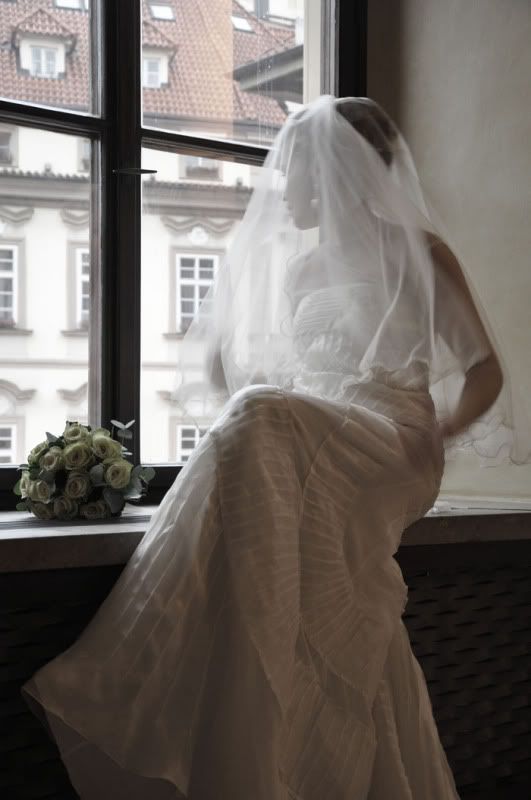 Have a great weekend! Kisses