Oh man, it's really hard to concentrate on clothing these days...I'm receiving so many news, things keep changing and generally it's a little bit of loaded period for me...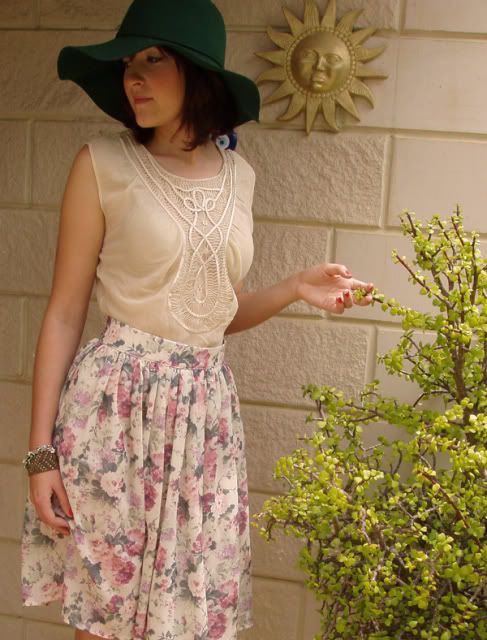 This is why it was important for me to lighten things up with this easy breezy floral skirt (it's not its' first appearance here but I love it sooo much!) and a light top... I know all the fashion media (including us bloggers) keep talking about spring trends, but when it comes to flowers, there's nothing new: this skirt was made from my mom's dress (there was no way to alter it to a different dress), and she bought it in the early 90's...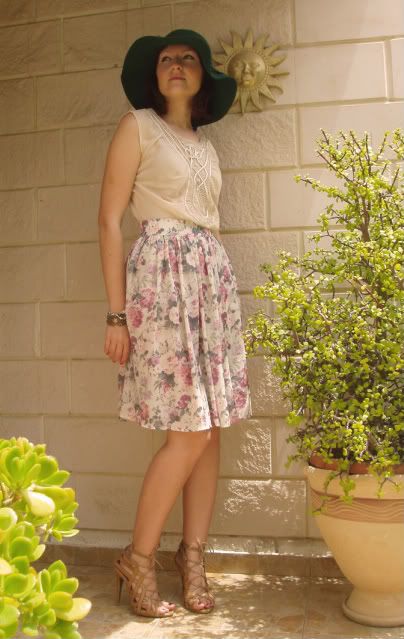 First I decided to play dress up and add this pretty hat that was a bargain at Zara for 25 shekels...it doesn't go out much as you can guess, so I decided to feature it here...
But without a hat it is a perfect summer outfit that I'm sure I will live in...
Well, I'm off to enjoy a quiet day, before the beginning of the week full of stuff to do and people to meet and of course work work work...:)


Kisses!