Wow...Busy busy busy...There is just not enough time to do everything, and to catch some sleep...something I probably should be doing right now, since I have to wake up at 7 in the morning...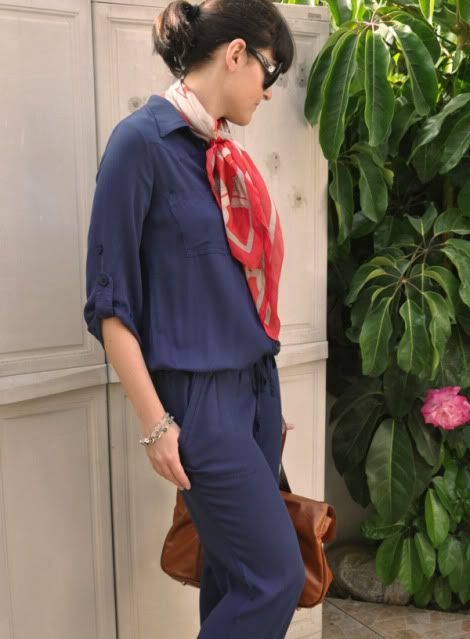 But at least today was nice..started with getting my U.S. visa and waking at 6 in the morning because of it. Yay! Now I only have to find time and finances for the trip...then I met Dar at Cala presentation where we saw some great dresses and actually got one as a gift...mine is white with a huge colorful butterfly on it...I will feature it in my next post...Too bad I had to get to work by 3...
I wonder if my craving for clothes will ever end..each time I see new piece that I fall madly in love with...like this jumpsuit. I told about it before, and it seems to me like a perfect summer piece: light fabric great cut and it doesn't require thinking too much in the morning...also, the color is great and it allows me to play around with different accessories and shades...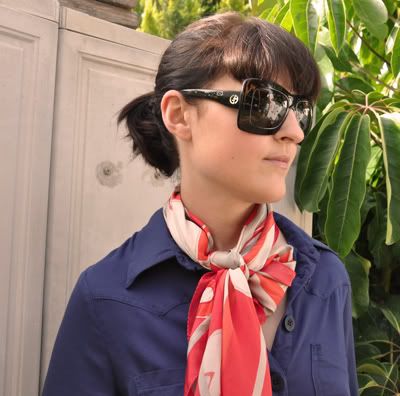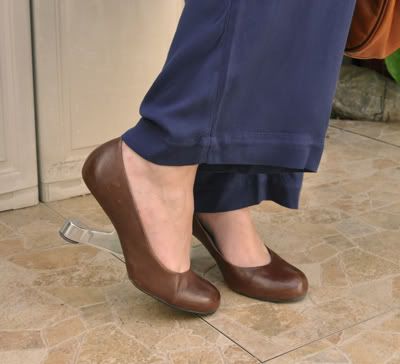 This outfit reminds me of the term "jetsetter": that glamorous lady who travel for fun, see amazing places, meet many people and generally live quite an extraordinary life...so I kind of stepped into the role a little bit in this jumpsuit, it's just how it makes me feel :)
Have a great weekend guys! Kisses!