I had a hell of the week, with very stressful days at work and the only highlight was meeting
Dar
and doing some shopping and catching up...
I have to say that this week will teach me to remember that no matter what I will do with my life and how many people will work under me (if at all), it is important to respect your employees, even when you're stressed! The bottom line, my boss is responsible for a very stressful weekend...Sorry but I just have to rant...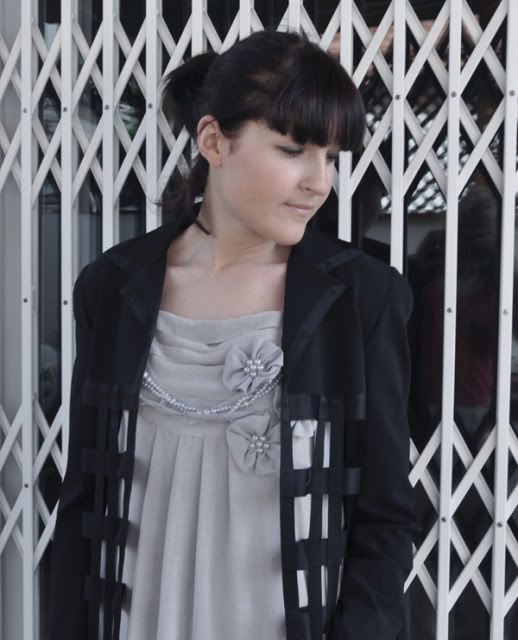 And now to a much more pleasant stuff: While in Tel Aviv with Dar, we visited one of my favorite vintage shops, Stella. Ayelet, the owner almost immediately showed me this wonderful jacket that I just couldn't leave at the shop...The perk: it's vintage/secondhand Chanel!
Quite pricey, it is a really early birthday present to myself, and I hope it will get a lot of wear, as it proved to be really versatile.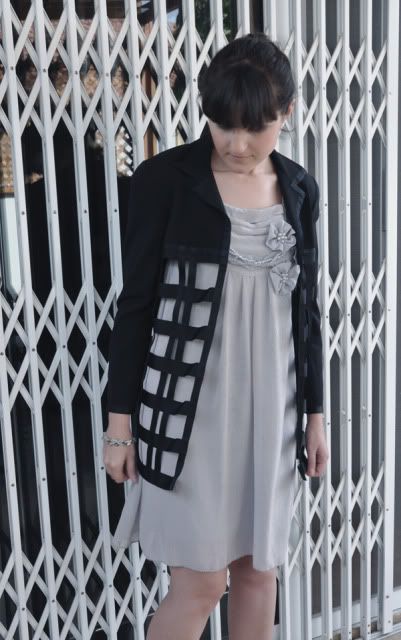 This time I decided to pair it with a light girly dress, just to see the contrast between the constructed jacket and the flowy chiffon...and it was soo hot I couldn't bear the thought of trying on anything else. But I totally see it with white buttoned up shirt, structured dresses and etc...or even flowered ones!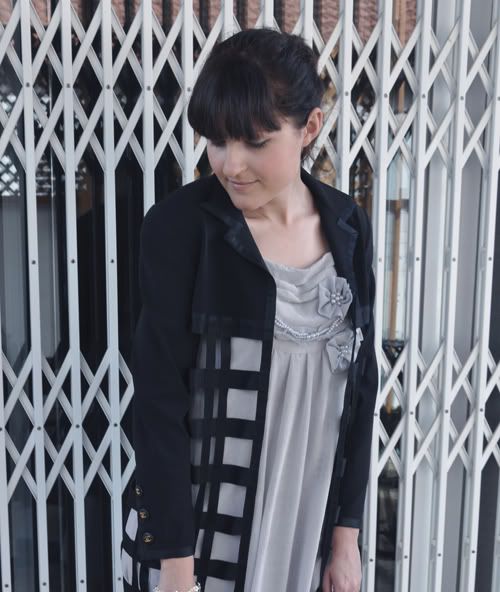 I hope everyone is going to have a great and stress free week !