Sometimes, when I feel kind of down or don't have the energy to go through the day, all it takes to cheer me up is to play a little "dress up"...a pretty dress like this sunny yellow dress from Zara can instantly recharge and take my energy levels to new heights...

This time I decided to take pictures and to add this cute headband to create this super girly and supper flirty look (a bit too dressed up for real life me, but great for dressing up at home:))) )
I also wanted to introduce you to my dog: Tobi. He's the only one who can instantly cheer me up and he is the sweetest and the most loving dog there is!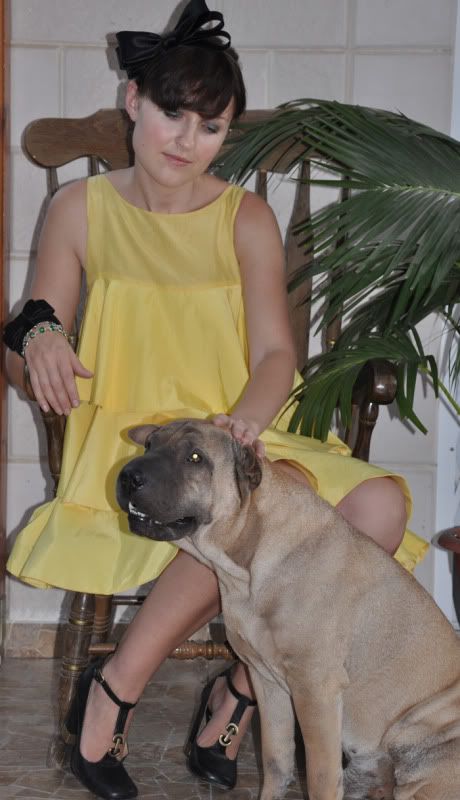 I actually never wore this dress out and still wait for the right occasion to come up...and it has been two years since I bought it. I plan to finally wear it next spring, dressed down with some edgy jacket or a simple grey cardigan and flats...
Well, this week is ending soon (although I have to work on friday which is sucks) and next week my boyfriend will be back so yay for me!
Dress: Zara, headband: H&M, shoes: Chloe
Have a great weekend!:)