Well I'm home and still can't believe it...it's funny how fast we get used to things...for instance I really got used to New York, and now it really feels weird to be in my room at home...But one of the obvious reasons for my post vacation blues is that I left alone...meaning my boyfriend is still there...
So I know I promised a proper outfit post but while going through the photos (and sobbing) I saw the pictures that were taken at MOMA, so I decided it will be a good way to present my new Chloe blouse...I just couldn't resist the color, the scallops, the fabric, the cut...it is simply perfect to me...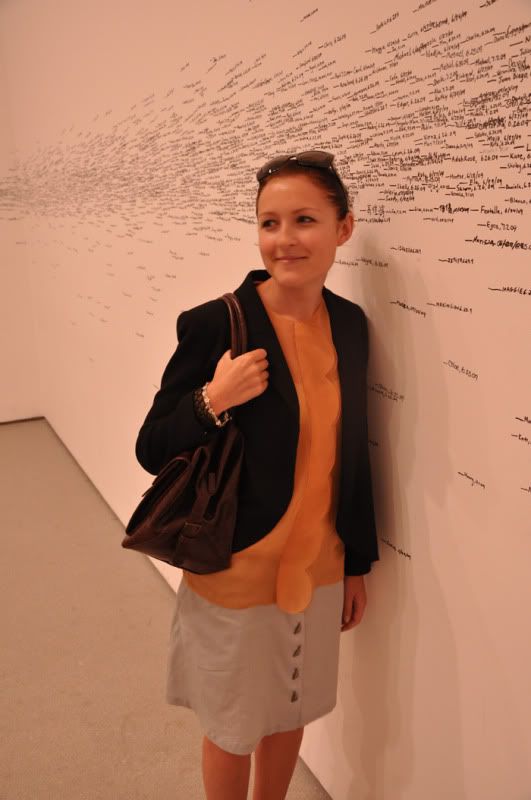 Besides it was a fun day and my last in NY, so it's a nice way to conclude this
whole trip...Hope to come back soon!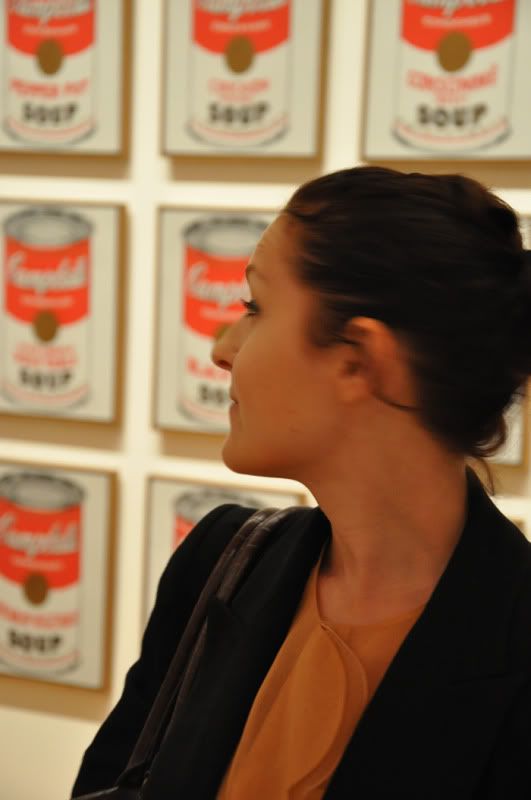 I'm wearing a Chloe blouse, Zara jacket, Urban Outfitters skirt, Zara bag...
Well, now I'm off to watch Grey's Anatomy...
Kisses!!!