I've been a bad blogger lately, but believe me, it's really not because I'm lazy...I'm a little bit overwhelmed with work, family and the "big move"...There's no other way to explain it, just I really don't have the time to breathe...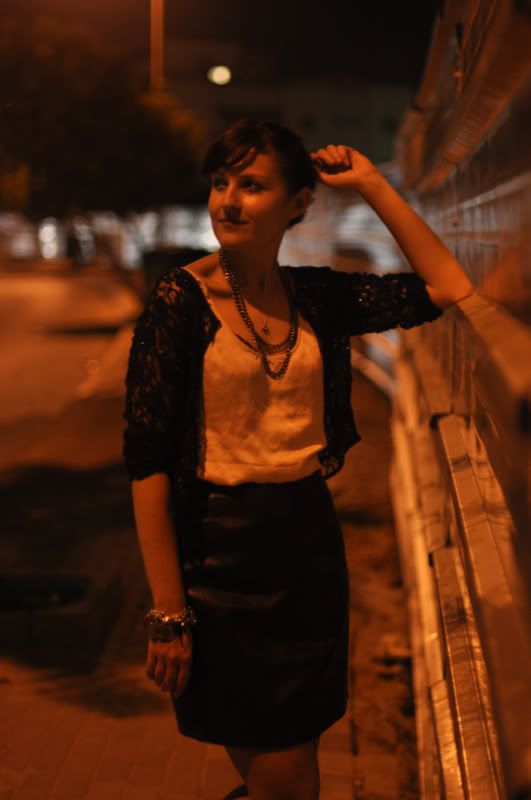 But things will get better and I was ready for this period of time, when everything is hectic and crazy, but I didn't think there will be so many issues I need to take care of and it's holidays! Which means some things will happen later than I need them to... Too bad I don't even have time to tune in and see what's going on with the fashion week and my favorite blogs...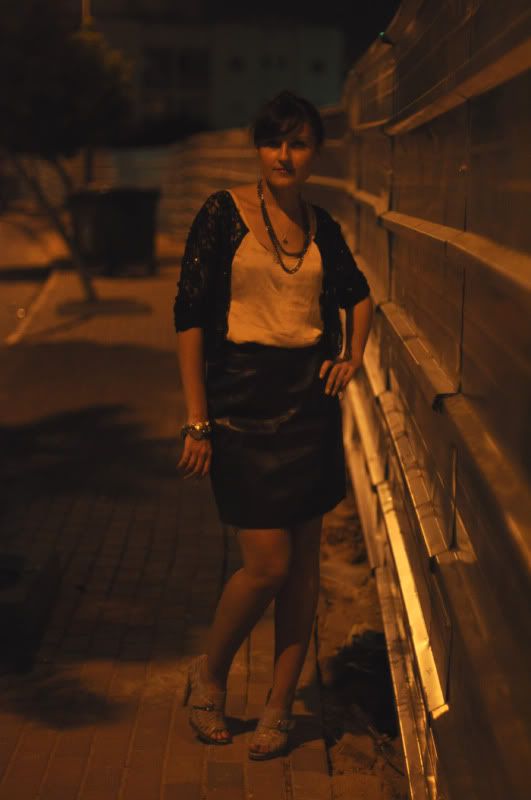 Anyway, enough about that :)

Since this is once again a night photos, I just had to add some sparkles and sequins with my favorite leather skirt and top... This color combination: Black and pale pink is one of my favorites: it looks fresh and elegant at the same time... I kept my jewelry minimal but I feel like a chunky necklace would work good as well (I don't have something like that but maybe I'll go jewelry hunting this week at Gan ha Hashmal).

The shoes aren't new, I got them in NY (amongst others) at Century 21 for 100$ which is a find and is the same price as Zara shoes for example...I'm very proud of myself for snatching to pairs from that sale section :)))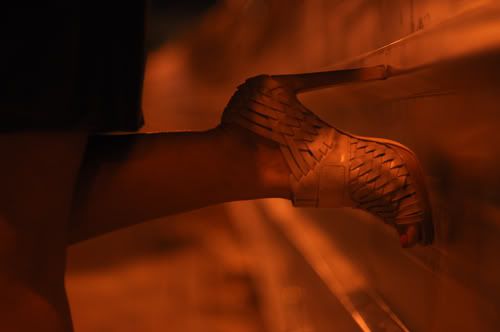 This time I will be short, so have a great week everyone :)

Skirt: vintage, Jacket+top: Zara, shoes: Sergio Rossi...