I forgot to tell you about my last trip to Zara, which raised some interesting questions...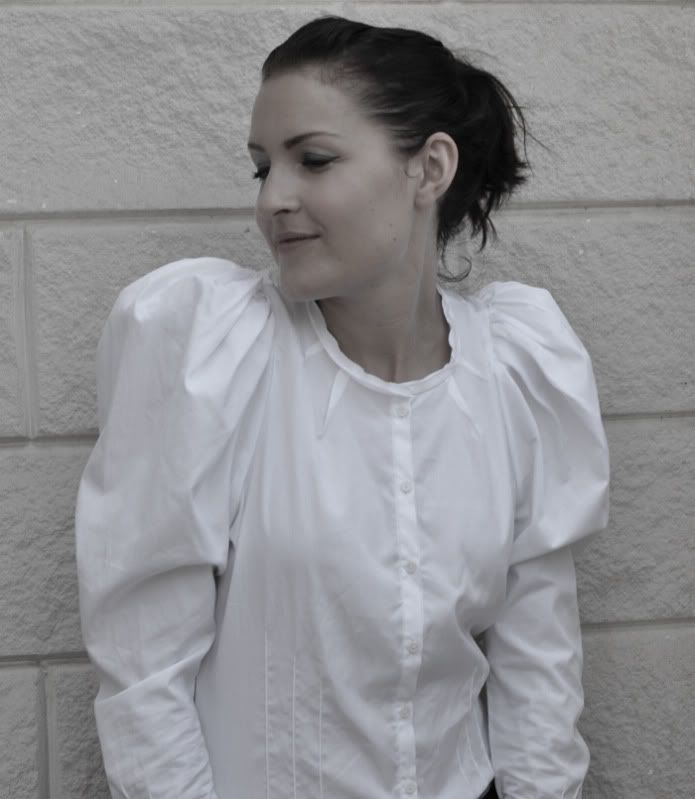 I have to give it to this store: I can never leave empty handed...and while there's enough of competition around, I still find myself drawn to this particular one (next runner up: H&M)
Many people can't find themselves there, but once they come with me, they change their minds...and let me tell you, I have created some Zara "monsters" :))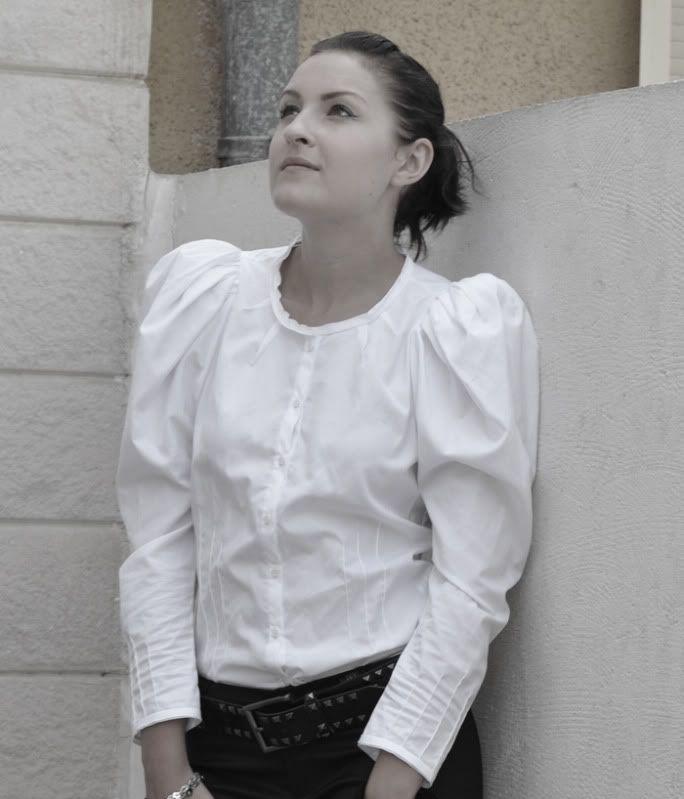 Last trip to Zara was a family one: my mom, cousin and my brother's future wife. I went in with one thought "Limited weight: I'm only allowed to bring one suitcase to Italy", but that's not how things went down...
It started with me finding a great leopard coat (the right shade, the right size, the right shape...perfect!) then I put my eyes on this blouse, which is oh so trendy but still seems very classic somehow (I adore the sleeves) and then, just when we were walking out, my mom spotted this tweed dress (very sixties so pretty)....Of course I wasn't the only one who bought stuff, so loaded with bags we headed to another shopping spot, where we went to...Zara!
There my cousin spotted a pair of  thigh highs for me in the window...luckily there was a last pair left there, which just happened to be my size... I was very proud with my finds
Afterwards, my cousin (who lives in Moscow) raised a very interesting subject: she was very cautious about her purchases: "it can't look like it's from Zara, can't be recognizable"...
 This sounded very strange to me, since I don't really mind telling people where my clothes from, but she really cared: "Everybody goes there, shops there, but not the obvious stuff, like your leopard coat, everyone will know it's from Zara", she told me...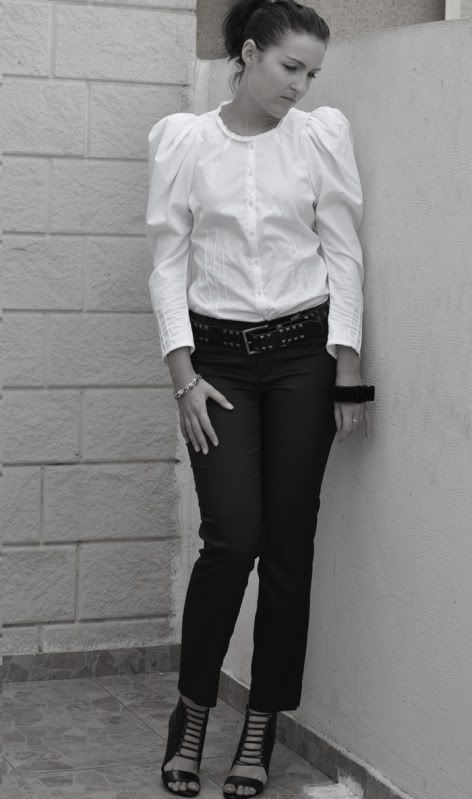 I have to say that her words did intrigue me, and while I still can't understand what's wrong with buying from high street stores (as long as you know your style you can buy anywhere!), I did get the point she was trying to make...
Is it really about the label? What's the difference between Zara leopard coat and Balmain's renown jacket? Everybody will recognize it as well, it just means you have more money to spend on your clothes...
I think it's not about who, but how...
What do you guys think about that?
Shirt: Zara, Pants: Honigman, Shoes: Aldo