In Italy, I discovered many things about myself...One of the most important is that I Actually Can Cook!!! I do :)
Recently I cooked seafood and vegetables risotto, onion soup, vegetable and mushrooms soups, hamburgers and many different dishes I never knew Iwas capable of making...I am impressed with my own skills actually, and so is my mom, who was sure I will starve in Italy...:)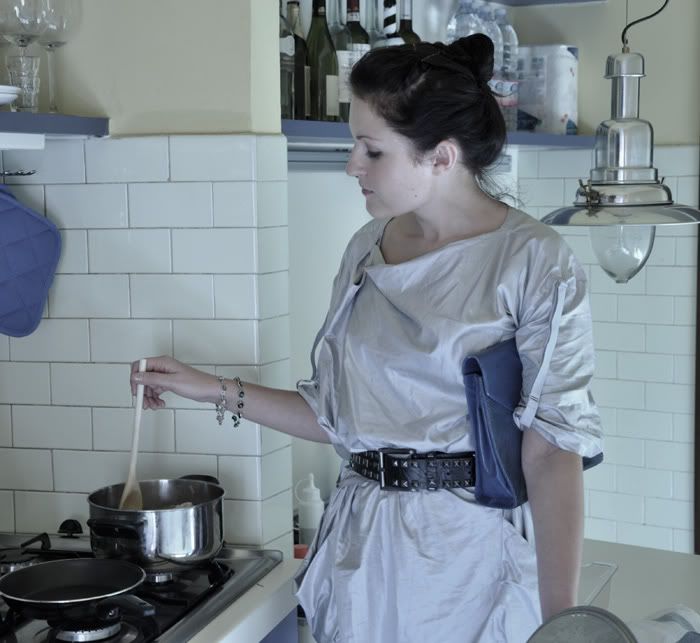 Also I discovered that although I don't like cleaning, but I like when it's clean...so I clean and wash and dust :))) And this photos perfectly reflect me balancing between my new fashionable school environment and home environment where I don't really need nice clothes but actually ones I can ruin without any worries...
Well, I told you before, I will come back to Corso Como 10 outlet, and I did, because no place that sells Alaia shoes for 150 euros should be left behind...
I believe that this is a wonderful start of a great "shopping" friendship, but I also got introduced to the manger, Stefano, by my new friend Keren who is just great! She helped me in this shopping frenzy, as I was grabbing every shoe in my reach and almost went nuts!!! So many goods!!! And so many shoes by Alaia (Who is a shoe genius in my opinion) and for cheap!!!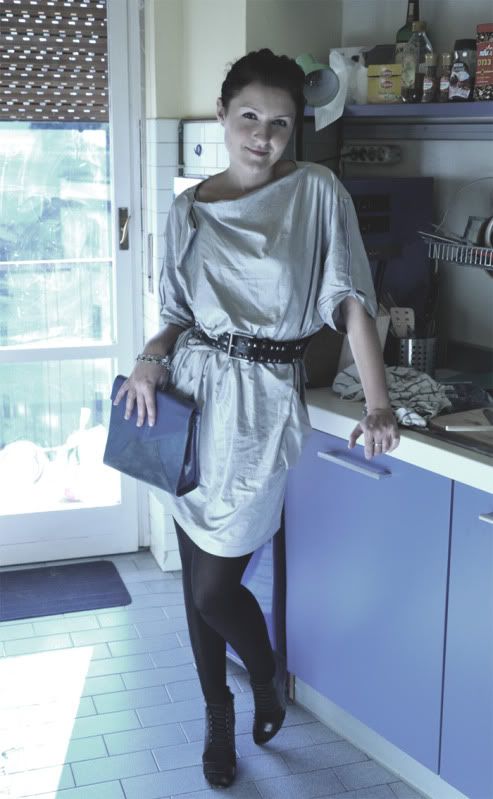 So I ended up buying a pair of Alaia shoes (for my brother's wedding, at least I have an excuse) and Alexander Mcqueen boots, both of them for mere 150 euro!!! Now I know what many will say...It's still a huge amount of money..and it is for me... I will probably will cut on every expense possible the next two weeks or so...:)
The dress I'm wearing is Helmut Lang...it is the dress I ordered from Net-a-Porter a while ago and it is one of the most versatile I own...The shoes are Aldo and the clutch is vintage Lanvin from "Stella Boutique"...
P.S: This is my kitchen with all the empty wine bottles we always forget to throw away, and there was actually a dish on the stove but my boyfriend was cooking it :)

Kisses!!!