Well, not really blue, but I am doing a lot of thinking right now...
Along with the perks of living in a fashion capital, i also got the "harsh" fashion reality in my face: luxury goods...Don't get me wrong, I do love bargains, but shopping in H&M after you just touched the divine silk of Alberta Ferretti is near to impossible...
We are being tought that fast fashion isn't real: it's for current trends but has nothing to do with serious and fine clothing or patternmaking. And after you compare the two you see the difference...and it makes it much harder to like H&M and it's colleagues...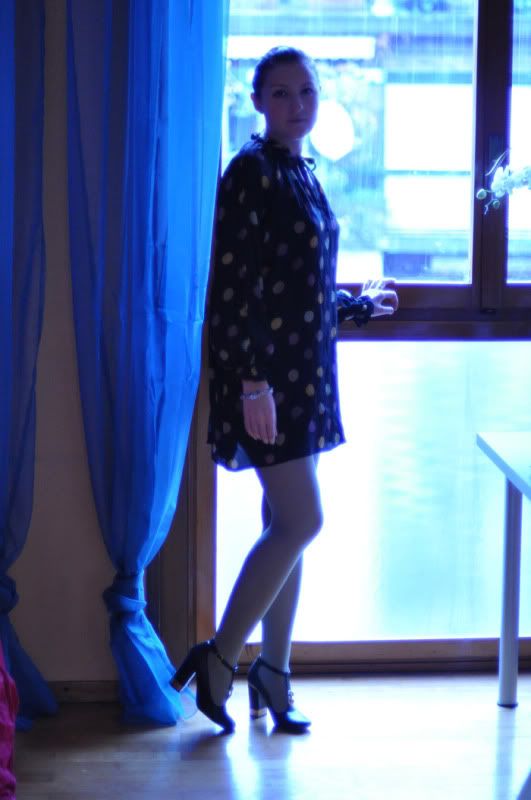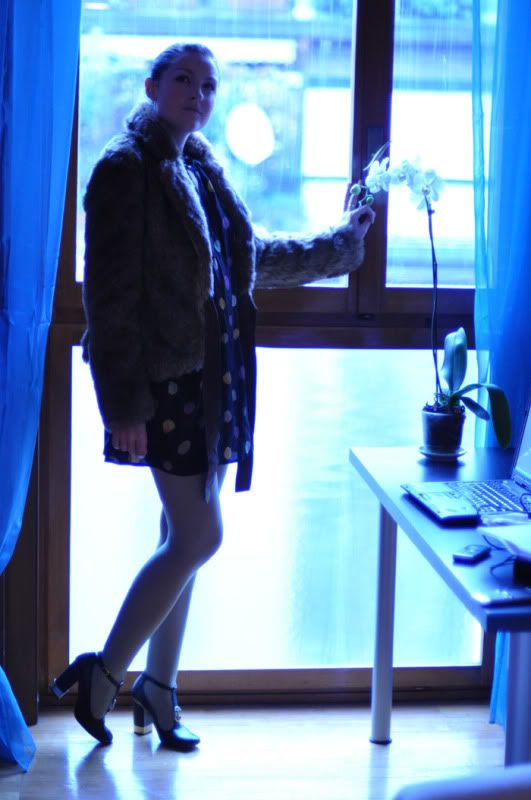 Of course "fast fashion" as they call it here is still my main choice, but the question of quality versus quantity raised yet again: Should I buy one good item a month or should I buy many things and later forget them without any regrets? I'm still struggling to find a good balance...what is your solution usually? I mean we do have opportunity to buy quality clothes now even if we aren't their target market, there are outlets, Ebay, vintage designer goods...
I'm still undecided...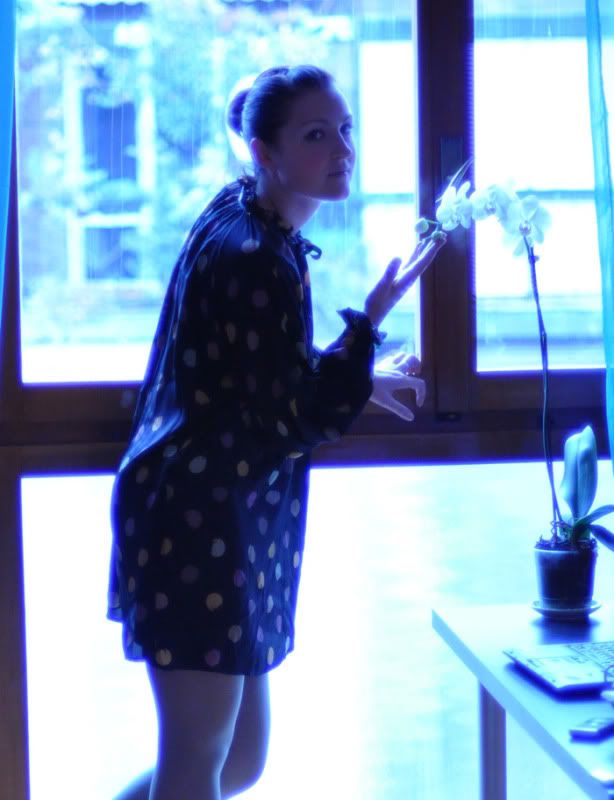 I have to admit: I bought this dress and haven't worn it out yet because it's too short for my taste but I still adore the dots and its' color pallet so I'm thinking of turning it into a blouse :) But for now, I will take advantage of the sixties "baby doll" vibe and have some fun with it...:)

Dress: vintage from "Stella" boutique, tights: bought for 3 shekels at the market, shoes: Chloe, Jacket: Zara.
Kisses!!!