Well, since my last post not much has been going on, I had a very calm and relaxed weekend...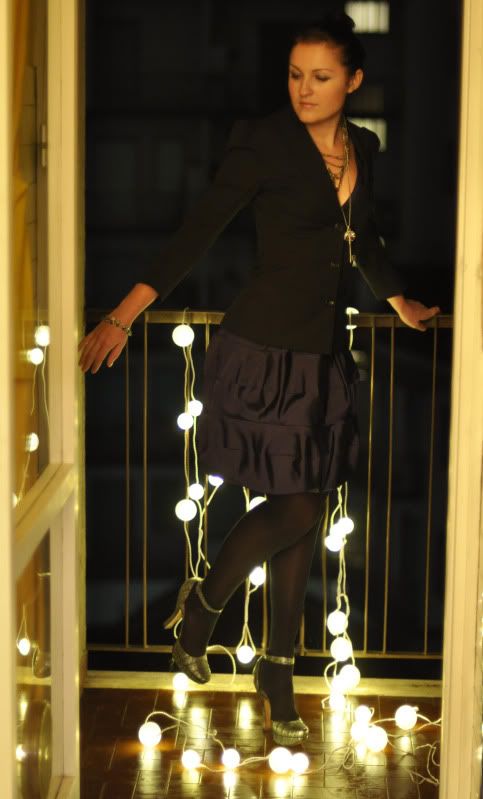 We stayed at home, in front of our laptops and then just walked around the city a little bit and had a delicious dinner at our favorite sushi restaurant.
We love that it has a very relaxed atmosphere, and the place is bright...Honestly, I just can't eat when it's dark so I always prefer restaurants with a good lighting...So if you ever come to Milan you can visit Ume, for a simple relaxed dinner...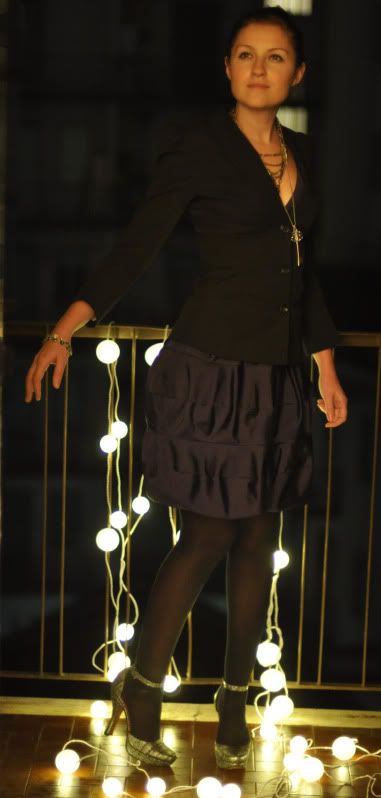 This outfit is a special one (and yes I'm ruining for those who know me well) because I'm planning to wear it to...a wedding, my brother's wedding to be exact...
They don't have a date yet, but I'm already prepared for it, shoes and everything...Though I will definitely loose the jacket because the dress has a very nice cleavage and some statement jewelry is required...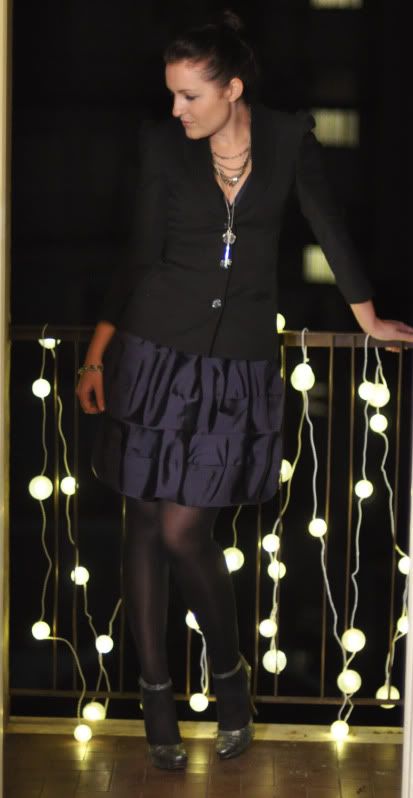 What I like about the dress is that it can be worn as a skirt, and I do love how structured it is with very interesting cut and a great volume. The shoes are one of the treasures I snatched at the outlet I was talking about in my last two posts, and I believe they are as versatile as they are timeless, I'm very in love with them!!!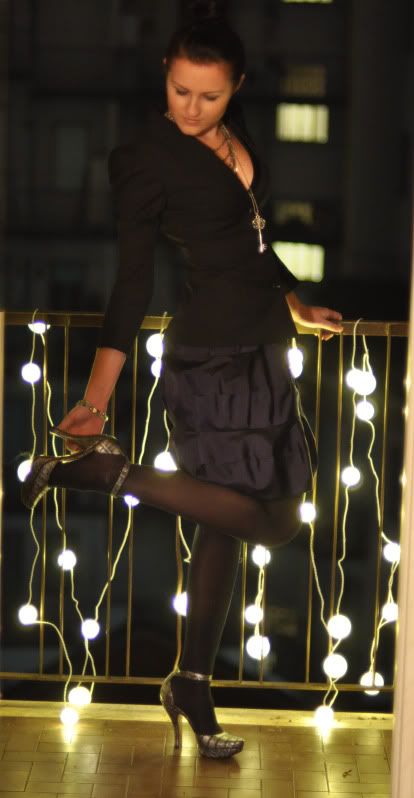 We're getting into the Christmas mood with those lights, and I'm planning to put a tree here as well (I did it at home, why not here) and already found a good candidate...They starting to decorate the streets with Christmas lights and I couldn't be happier about it :)
Now, my mom is reading the blog and checking it every day, since I'm so far we talk only few minutes a day and I really miss her, and I didn't have a chance to tell her about my new outfit, so this is a message to mom, she doesn't know any English :)
Drees: Moschino, Shoes: Alia, Jacket: H&M, Necklace: gift


Мамуля, Это наряд на Максимкину и Лерину свадьбу...(без пиджака)
Люблю и целую!!!