I have to admit, I don't really make the most of my stay in Milan so far, for example I rarely go to this beautiful park which is 5 minutes away from my home.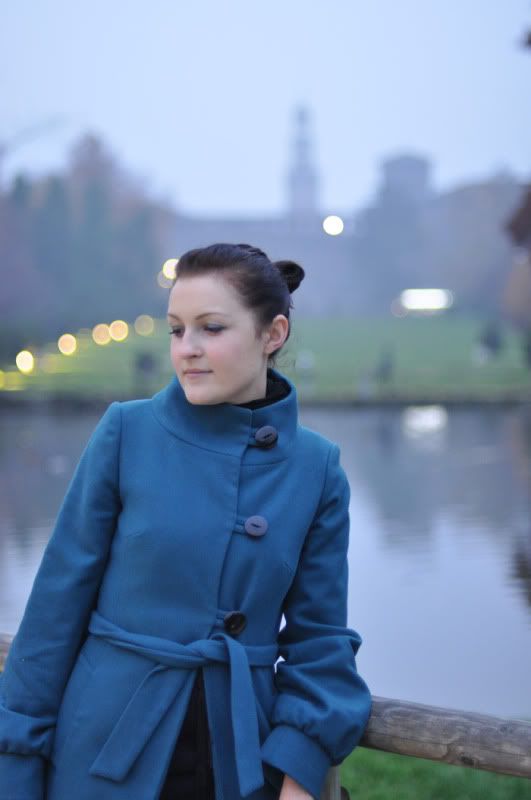 So this time instead of taking the bus, we walked through the park and took some pics on the way...I have to admit I'm quite tired this week so my main consern was comfort, and I needed to be warm...So many tests and presentations, I just wanted to sleep all day long...

It seems like my resort for simple clothing lately is combining color with black (Susana & Trinny wouldn't approve) and it reflects in my blog as well... But I believe this will pass soon, as I'm starting to long for patterns....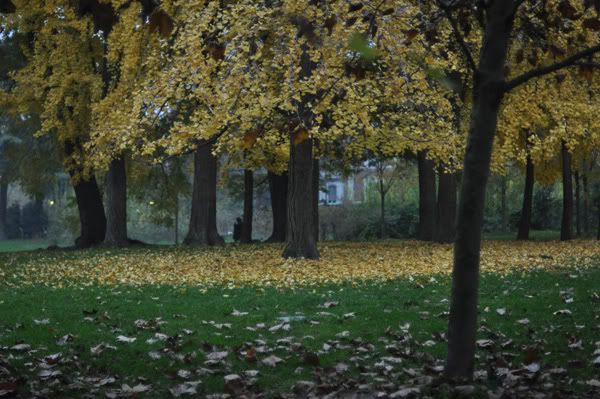 Coat: Topshop, Skirt+Boots: Zara, Bag: Max Mara
Have a great week!!!