There is so much to explore in Milan. And one of the most known places is the cemetery, which looks like a small city actually. Full of old graves with dramatical scenes and characters carved from the stones, it is impressive and fascinating place.
And very beautiful....
So I had to take pictures...:)
But our trip didn't end here...We decided to go to the Corso Como 10, mostly because I wanted to introduce this place to my boyfriend. Corso Como 10, is one of the most known shopping places in Milan, packed with designer clothing and books about art and fashion, it is every fashionista's destination...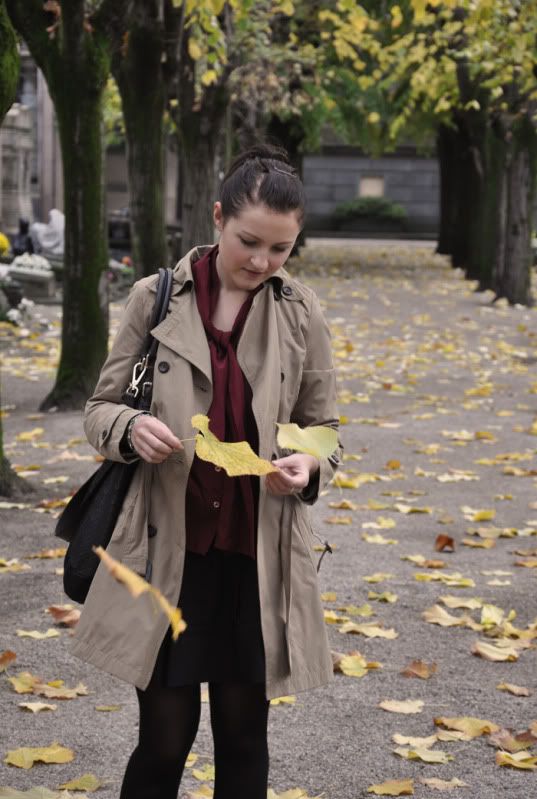 But on our way there, we found even more precious gem: Corso Como 10 outlet...from the yard entrance you could see dozens of designers shoes...And I still can't explain why I didn't take those Marni wedges home...for mere 70 euros... I mean Zara carries shoes at those prices!!!
Anyway, the outlet was packed with many many goods and I am sure I will go back to check it more closely, because well...my boy has zero tolerance for designer shopping (especially outlet shopping), so we left...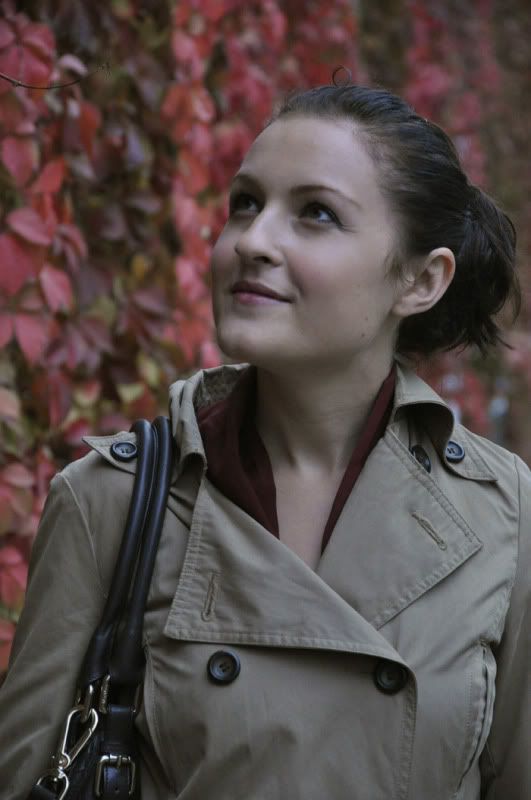 Eventually I did buy something at Corso Como 10: a book about Chanel and her Atelier...so I didn't left empty handed...:)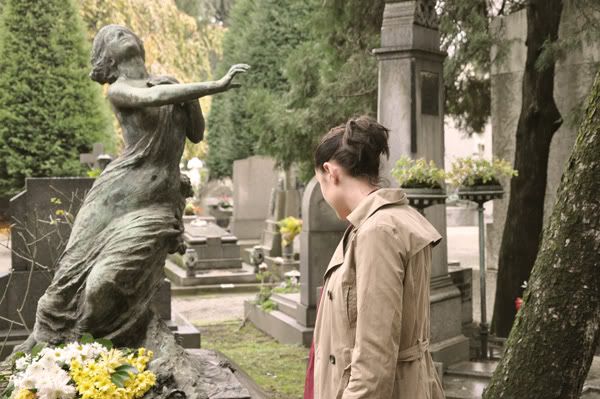 So this has been my day so far...we're planning to go out to dinner tonight: somewhere nice, and tomorrow, we'll be wandering around somewhere else... :)
Blouse: Vintage YSL, Skirt+trench: Zara, shoes: Mango, Bag; Max Mara
P.S: A big thank you to my boyfriend who is not only agrees to photograph me but also made a guest appearance again! :)))

Kisses!!!