I love green, I love almost every shade, but the khaki (olive?) shade is kind of hard to wear for many of us who had to spent two or three years of their lives wearing only this color...
So I stayed away from this specific shade, replacing it with grass green, pale green, jade etc...but no more. I'm giving the khaki green a chance. In my arsenal is a suede skirt and this army inspired dress, and I only wish i could find a great pair of pants, so I can recreate
this look
... I still think it's one of the most interesting and fresh looks I've ever seen...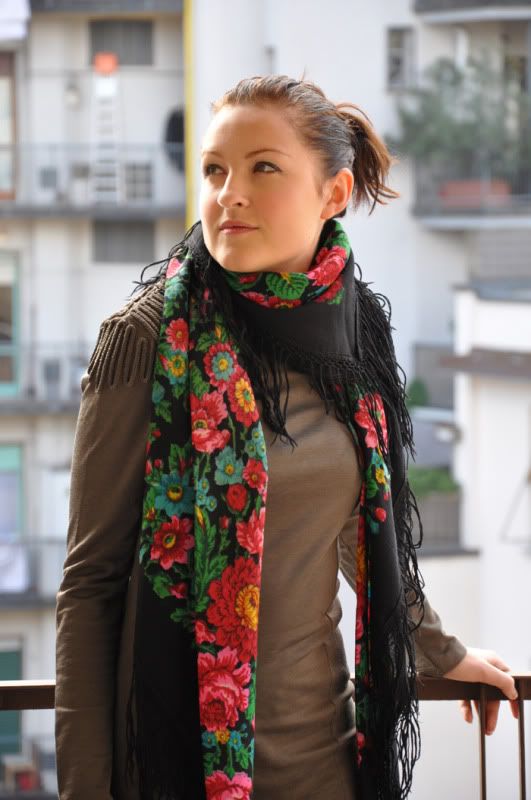 For now, I went straight to my roots (and my grandmother's closet) and added this huge Russian scarf as an only accessory, but of course in this weather I have to add a coat :)
Dress: H&M, Scarf: Grandmother's, Tights: Castro, Shoes: Zara
P.S: Modepass did an interview with me, and it's now up, you can read it
here
:)