I always loved the 50's. Maybe it has something to do with this book my grandma had when I was little . It was a house keeping book and it had every tip and advice a housewife could possibly need: form vanishing spots on the furniture to sewing the perfect dress. Actually dresses had a place of honor in this book- it contained patterns, technical drawings and also a drawing of the dresses...My favorite occupation was coloring the dresses (the book was really old, so everything black and white). I still don't know what happened to it, I guess it didn't make it to Israel.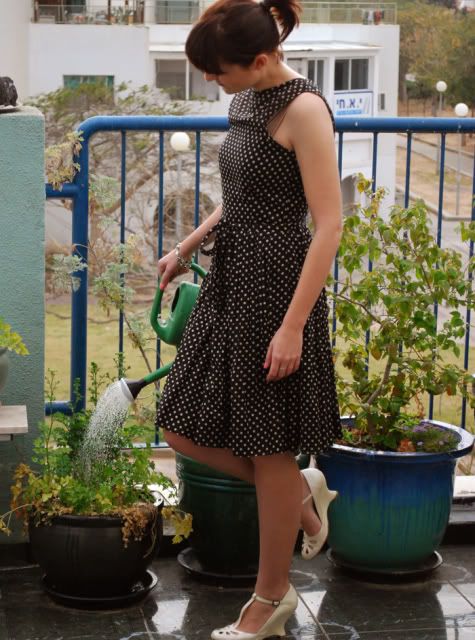 Anyway, I have a huge weakness for the 50's silhouette and the whole "new look" vibe. (Dior!)
So when I saw this dress last year at the store, I had to have it. I wear it really simple usually, with flats or even sandals to make the whole look of it more breezy and casual. But it has hidden potential of becoming the most typical 50's dress. I wish I had a crinoline to put under the skirt to "pump it up", but I don't!
This time I decided to dress up myself and to dress up Becky, for a little fun photoshoot, inspired by the 50's!:)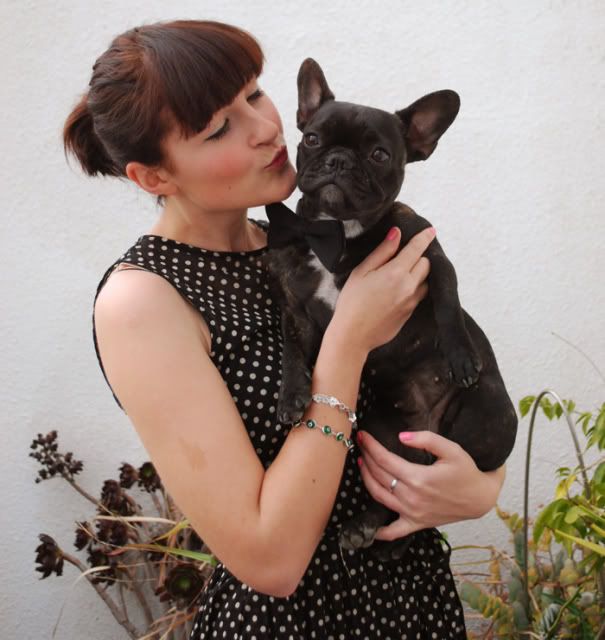 The problem of this dress is that it has fit issues on the front (it's not me, it's the dress!:)), and I wonder if I should fix it or leave it as it is?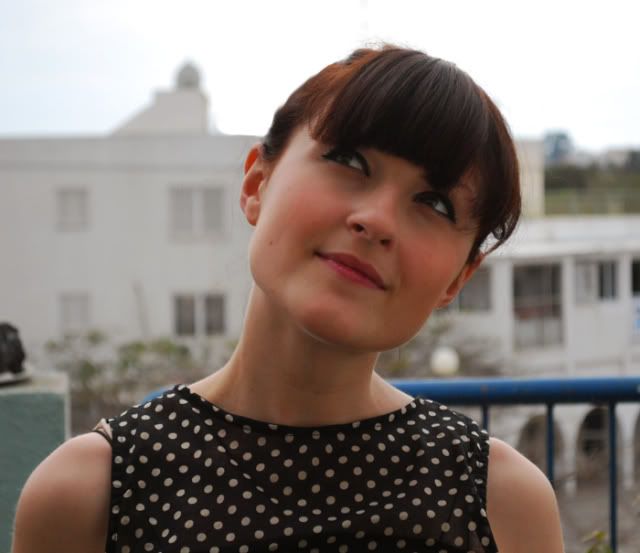 Now I'm on the hunt for a real dress from that era, today will be all about wandering around Ebay and Etsy in a quest to find one.