This is my take on combining sailor stripes and the eternal combo of navy/black, white and red. I never managed to pull off cutesy styles, like sweet vintage sailor dresses of baby doll silhouettes, it always looked funny and weird on me...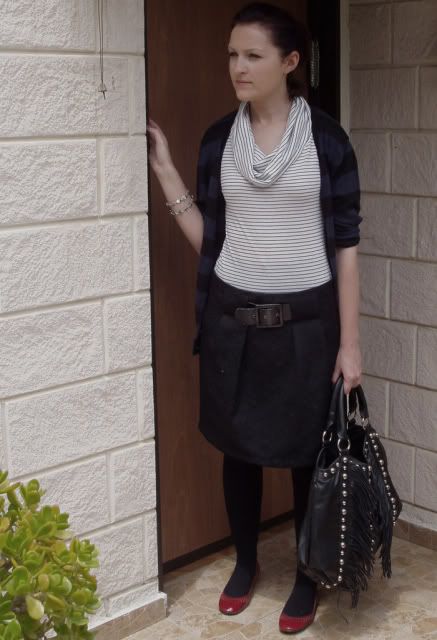 I guess I'm more of a "granny fashion" kind of girl: I carry structured pieces well and also more grown up, more uptight stuff, which often makes me dress slightly older than my age. I will never look good in 90's short floral dress and Docs, although I adore this look...So I have to interpret trends and try to make things work for me (I guess it's something everyone does in one way or another).

The bag is a steal for 50 shekels...it's not leather, and I think it's the kind of bag you enjoy for a while and then move on to another one. But right now, I'm enjoying it:)
I'm making my mom discover her creative side by taking my pictures, I swear she gets better each time!

Have a great weekend!