I'm a girly girl...Always was and probably always will be. Since I was little I loved make up: I still remember how good was the strawberry smell of my mom's bright fuchsia lipstick (early 90's) and her eye shadows...
Naturally, I started to wear make up quite early (I guess today it isn't considered early, but then I was one of the few), which I think helped me to figure out a quick daily routine which I carry until today. I never go out without mascara, and I usually also use eyeliner and some light eye shadow. I love Mac's jelly eyeliners (they require a professional brush, but last forever) and also ones from Loreal, since they're so easy to apply without any mistakes. Also I use consealer under my eyes, a light bronzer and then blush.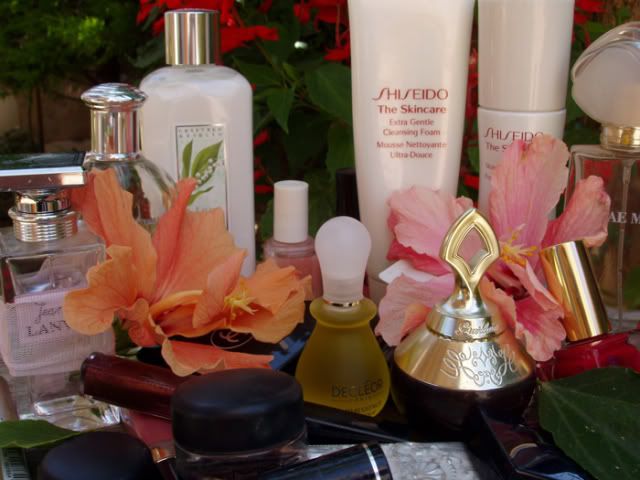 I know it sounds like a lot but it takes only 5 minutes...And it doesn't seem like I wear a lot of make up, which is important...
I love lip glosses as they're usually the most appealing on the make up stands, but although I have plenty, I often forget to apply them which ends in flaky lips in the winter :(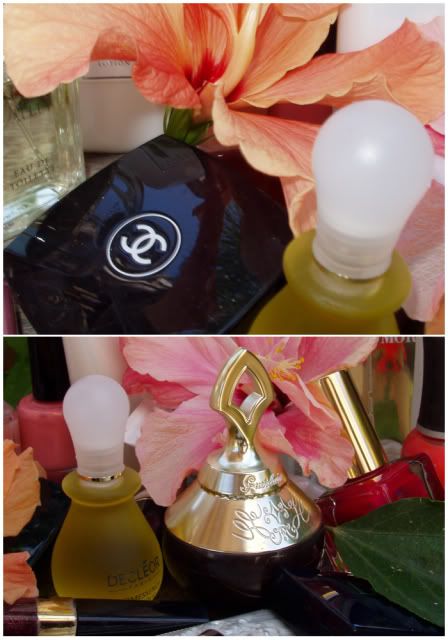 As for skin care, about a year ago I discovered Sheseido and I bought face and eye creams and a face cleanser. Although they were quite expensive, they last for a long time, the jars are quite large and they work for me. When my skin need extra help (I have really dry skin) I use Decleor face serum...
And of course I love pampering the body: bubble baths (with Lush bath salts and bubble bars, though not as often as I would like) and a body cream from Crabtree and Evelyn, which smells great!
My favorite perfume is Hanae Mori, who was clothing designer in the 70's and I was given a sample of her perfume by my aunt....I'm hooked ever since. My Lanvin perfume was a gift from my cousin, and I also use Crabtree and Evelyn eau de toilette which has a similar scent to my body cream.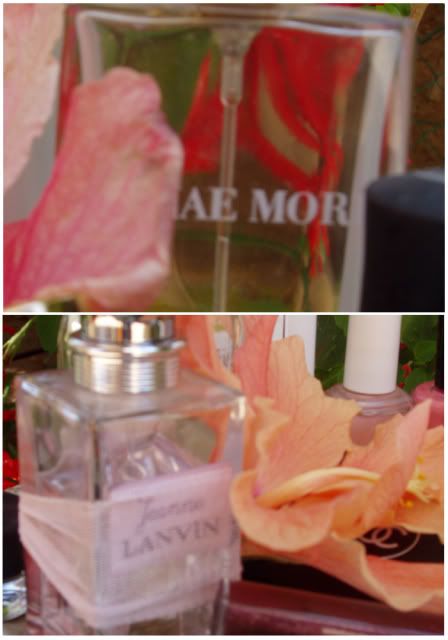 By the way, my general moto for buying make up is to buy less (since we never use those huge amounts of eyeshadows), but to buy good quality basics that will serve you well and will last long...Maybe I should try that with clothes too?