I love buying vintage...Although there's always the unknown element of fit, condition etc....receiving that package is almost like receiving a gift (even if you paid for it).
My favorite kind is buying vintage, just because it's cheap!
Yesterday I was on a hunt for a real vintage dress from the 50's, and I found some spectacular dresses, that unfortunately wouldn't have place in my life here or in Milan (too much volume and generally too much for me). I still watch some of them on Ebay but I think I will give in to buyers that will actually wear it.
My choice was much simpler: a floral light cotton 50's dress I won for 15$ (+12$ for shipping) ! It has a nice fuchsia belt and I hope it will have a nice fit...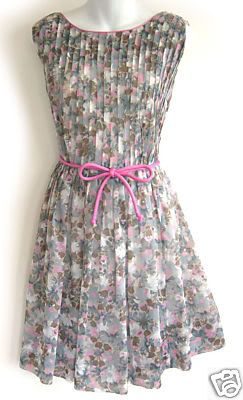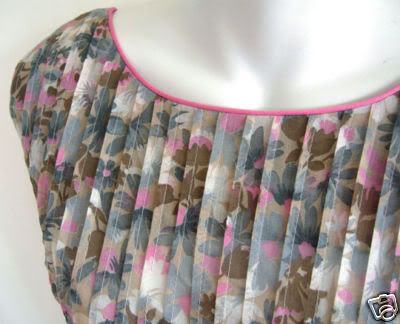 The pics are from Ebay seller