Of course I couldn't stop after one vintage dress! On my online search for vintage dresses, I stumbled upon
this
wonderful website through
Cammila's blog.
I really love their selection and passed on some wonderful items (Ungaro dress, sixties pink dress, Norma Kamali jumpsuit and amazing paisley dress) only to cut down to Hanae Mori blouse and Sonya Rykiel sweater!:)I just couldn't resist the design, and with Hanae Mori's blouse, I was looking for her clothes for a while and couldn't find something that was at the right price (many expensive and amazing items like
this one
, I just can't afford to buy) and of course right for me. I only hope the blouse fits, since the measurements are quite small.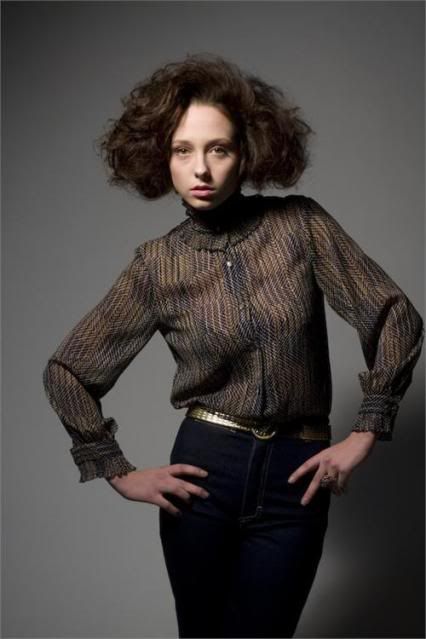 If not, I will have to resale it (hope not)!
The sweater has shoulder pads by the way! It's supposed to fit like this and although I know that big shoulders are "in" right now, I'm not sure I'll be keeping them, we'll have to see.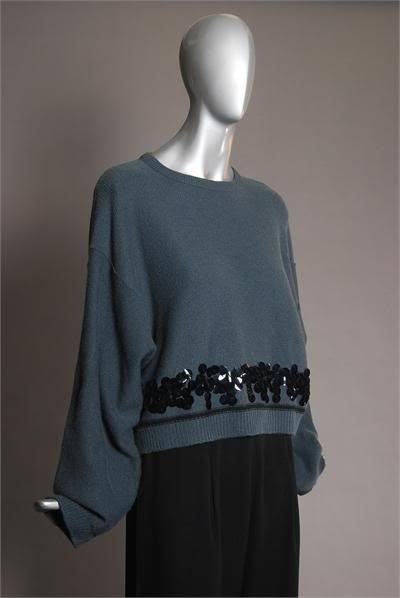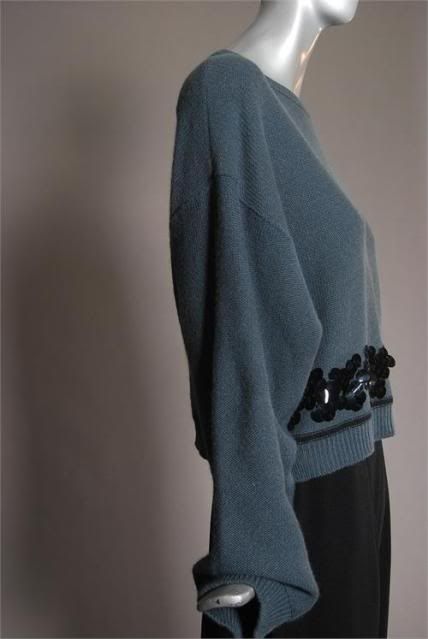 Anyway, this (and a leather skirt I have aside at
Stella
) will end my shopping spree for the next couple of months, so I will have to "shop my own closet". I'm in the process of realizing all the side costs of my future studies and I don't want my student loan to get any bigger than it already is!
All the pictures are from
Chi-Chi and the Greek website