You already saw this dress, when I first told you I bought it on Ebay...it took me so much time to send it to the dry cleaning...almost a month! Talk about leaving stuff to do for tomorrow...:)


Well, now I can enjoy it, in all it's light see-through cotton glory :)
When it comes to 50's dresaes I can't help feeling like I'm dressing up and cute accessories are always a great addition.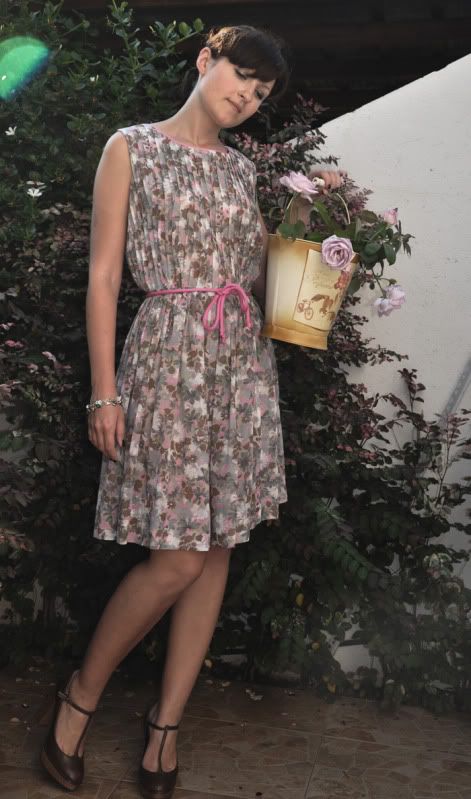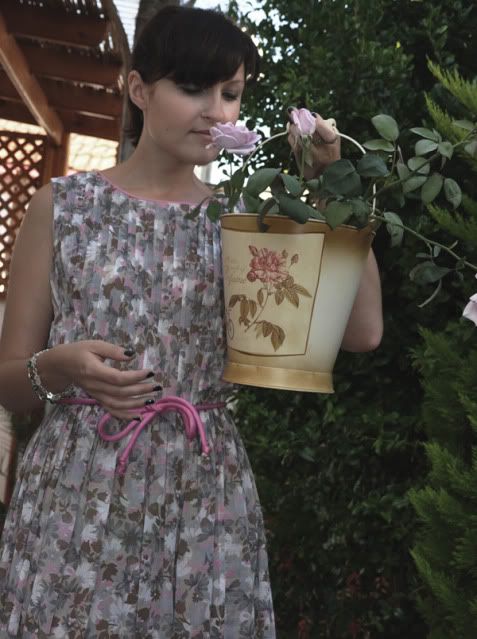 This time my accessory was a bucket full of roses my mom picked me from our garden :) Not only they are pretty and delicate, they also smell amazing!!!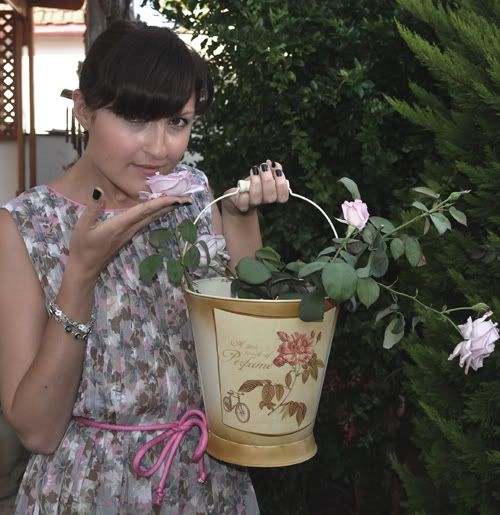 On a different note, today the first episode of Israeli Project Runway was aired... I already saw the episode when I went to the premiere with
Dar
and
Ofer
, and as I figured out later, sat on the same row with all the contestants :))) It was quite an interesting experience...
I have to say that I did have quite low expectations since I really loved the American version...But the show was very funny and all the contestants are very interesting "characters"...The whole production is amazing and they knew how to catch the nuances that will make it work...I really enjoyed watching the show and looking forward for the next episode, hoping it will get even better...:)
Oh and of course I have to mention that the judge Vivi Balaish is a fellow Ashkeloni and his remarks were very refined...so it makes me proud:) and Shiraz Tal is truly a gorgeous woman :)
P.S. the shoes are from Zara, bought on sale last year for 100 shekels :)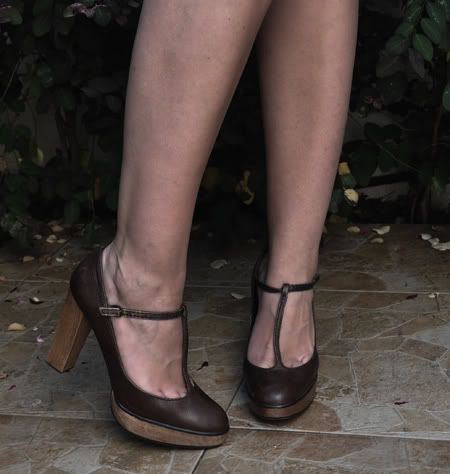 That's all
Kisses! :)