After the pastel colors and light garments, I just had to wear something darker, with textures and contrasts...so here's a mixture of sequins, jeans, jersey and silk :))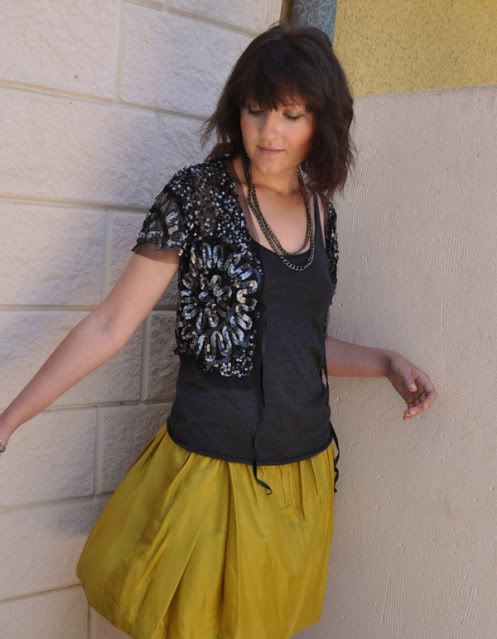 I had a very interesting conversation with a friend of mine not a long time ago about personal style...I always admired people who have a cohesive and very personal style, which you can always recognize...Girls like Rumi or Alix or Gala have such a wonderful approach to clothes, though each one is different and unique...Even when they experiment and push the boundaries they remain true to their style...
I always find that very hard to stick to one style. One day I love florals: sometimes tiny delicate prints, sometimes big and loud prints. The next day I'm more in rough studded stuff and leather. Then I go completely girly and choose to wear pastels. And after that I feel like wearing a plain white tee with a basic black skirt...
It is really hard for me to choose a color pallet, because there are too many colors that I love and generally so many directions that are tempting me and I can't just stick to one...
But I guess that is also ok, since fashion is all about fun and trying and making it work for you...Unlike my hair, that really doesn't want to cooperate these days :)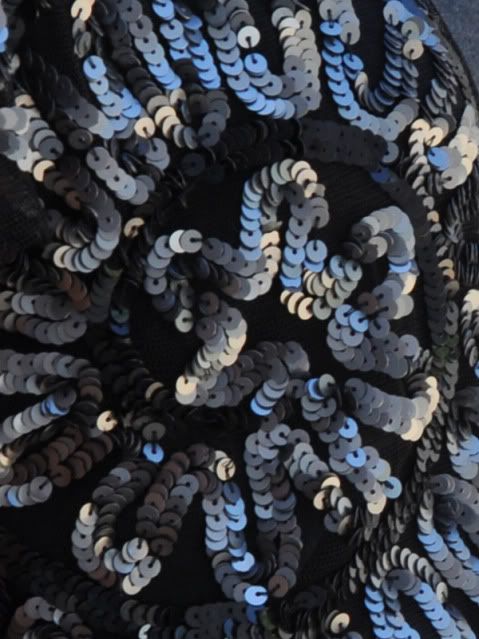 I just have to add that I'm in love with my new shoes from Mango! They exist in metallic version (besides black and white) and I only hope that they will still have it stocked in the store during the sales...because buying two pairs of shoes for full price is too much...(since it's not the only pair I bought this month, more on that in further posts)... Comfy and really versatile, I think they will be one of my favorite pairs this summer :)
Off to bed now!
Have a great week :)