Traveling clothes are always hard...They have to be super comfortable, but then you don't want to look like a total slop...so I had really hard time figuring out what to wear...
Finally I found my inspiration through
Garance
and her love for Isabel Marant grey pants...She has the designer ones but also made a DIY version of this...so this is my take on this comfy and wonderful idea :)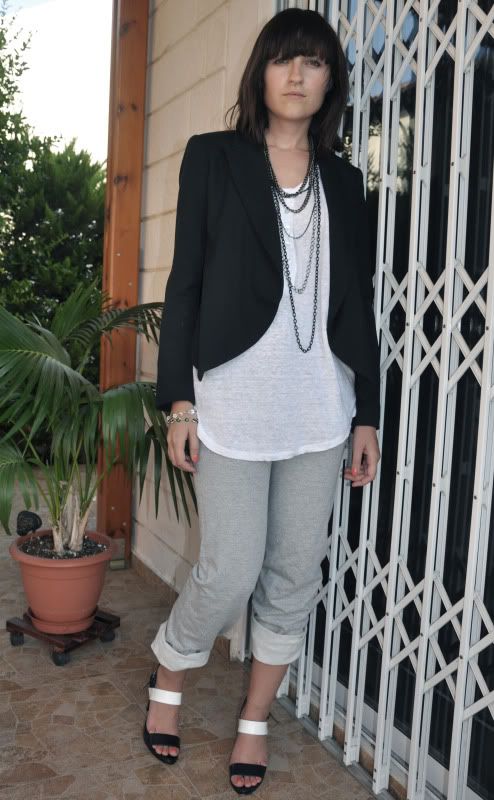 The t-shirt is super comfy and the only thing I will have to let go are the heels, but they will come with me in my handbag (not that pair, their heel is wobbly, I need to fix it) , so I can leave the airport a bit upgraded...during the flight my loyal friends will be my old but still good Steve Madden black flats...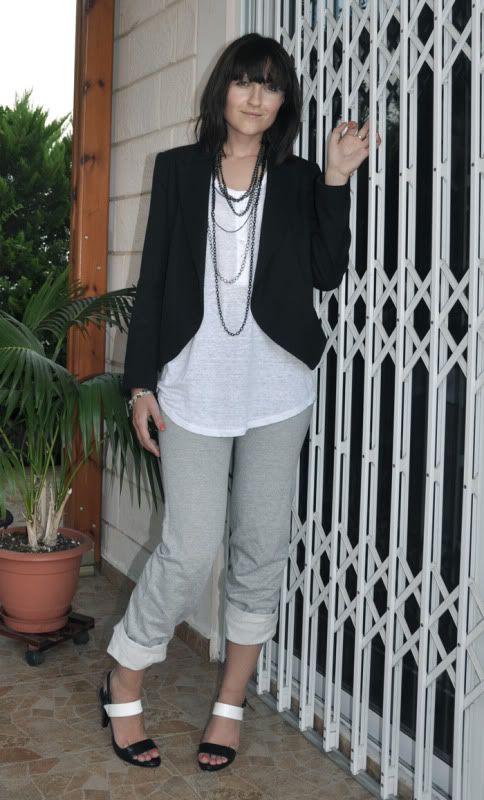 Well, got to get back to packing, I hope I will be able to update during my vacation!
P.S: The jacket and the tshirt are from Zara, pants from Swear, shoes are a sample from Castro, necklace: Honigman.
Kisses!